Wow! 15 Tamiya RC Cars tow a REAL Toyota Hilux Pickup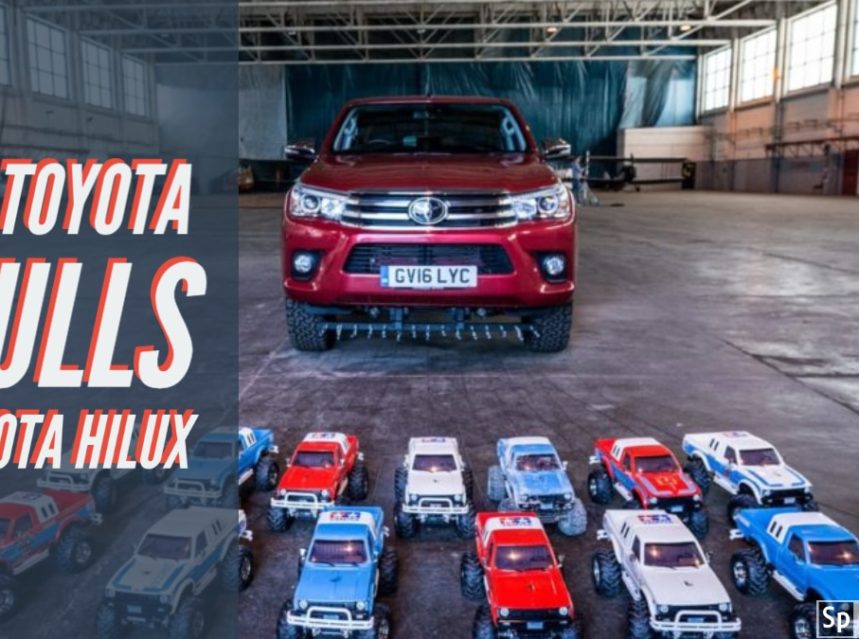 As we all say, real power comes in numbers and this has become true in Tamiya RC trucks.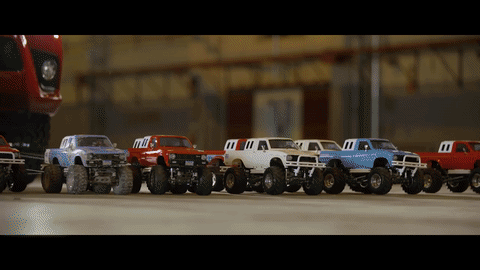 Advertisements(Ads by Google):
[wp_ad_camp_1]
We all have been fascinated by the RC cars, whether racing them in our backyard or taking them on adventures off-road races.
Well, you might get fascinated by the fact that RC cars possess much power as we underestimate them.
To make it proved, let us show a real video of 15 RC trucks hauling a REAL life-sized Toyota Hilux Pickup truck.  Toyota and Tamiya partnered with each other to showcase such cool video. We couldn't resist ourselves from sharing it 🙂
Advertisements(Ads by Google):
[wp_ad_camp_2]
Check out the video below and don't forget to share your comments:

So how did they manage to haul such big pickup truck with few RC toys?
They used the industry leader RC cards ie.  Tamiya and additionally they added 500-gram weights at the back of each toy to get the necessary traction.
Toyota and Tamiya did such similar activity way back in 1980's also. You can watch the 1980 video below.

So how was the experience?  Do share your comments in the box!
Read More:
Toyota MR2 : Legendary Sports Car Coming Back
The Toyota Highlander (Most wanted car of the Year 2017)
Toyota FT-1 Sports Car – It reflects future
15 Toyota Sports Cars (Timeline)
Best 8 Passenger Vehicles of Toyota in United States
Best Family Vehicles in United States
You May Read
1. List of 10 Passenger Vehicles in the United States
2. List of 9 Passenger Vehicles in the United States
3. List of 8 Passenger Vehicles in the United States
4. List of Best Family Vehicles in the United States
5. 15 Cars Cheaper than iPhone X
6. 9 Most Reliable Trucks in 2018-2019
7. 40 Best Sports Cars Under 30k in United States