Best Chevy Trucks : An Expert's Guide To The Chevrolet Trucks Since 1930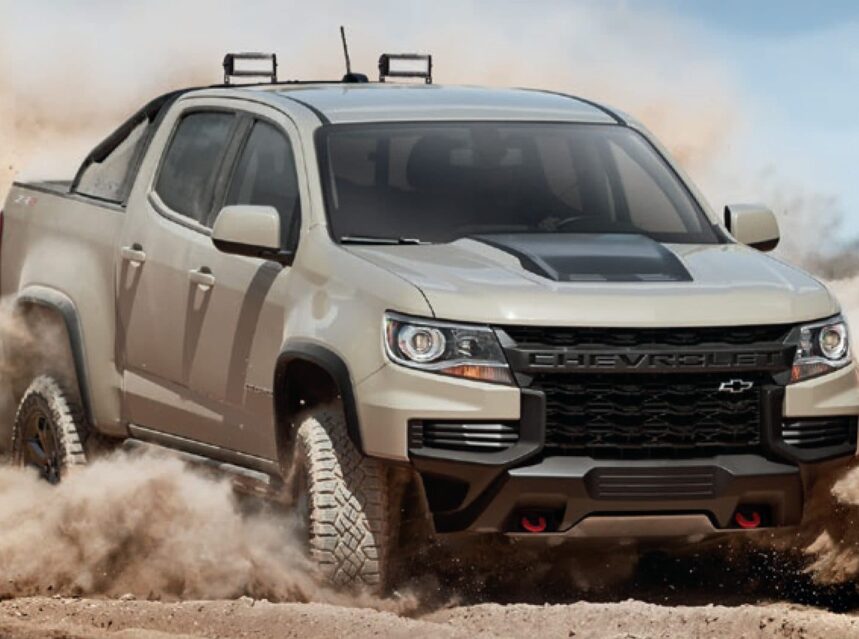 Chevrolet Trucks have been a staple in the auto industry for over 100 years. With Chevy trucks being so prevalent, it's hard to pick out just ten great ones. It's a challenge we are happy to take on, though! But before we show you the best chevy trucks, here are some common questions answered to make you understand why Chevrolet trucks are so popular.
What is the Chevy Truck?
The Chevy Truck is a commercial light-duty truck. It is an iconic vehicle that was first introduced in the 1930s. The truck has been in production since 1948 and has become one of the best-selling vehicles in America, with over 10 million sold to date.
---
Why buy a Chevrolet Truck?
Chevy Trucks are reliable and dependable. They also provide an excellent driving experience. For example, the Chevy Silverado's Hill Decent Control is amazing for driving off-road. The truck also has a wide range of customizable options that can meet virtually any need or want.
---
History of Chevrolet Trucks
The Chevrolet Motor Company started by producing gas-powered vehicles and quickly expanded to include trucks. In 1907, the company launched its first truck, nicknamed Old Blue. Over time, the range of truck became known as one of the best Chevy Trucks and production continued from 1907 until 1941.
---
Top 10 Best Chevy Trucks of All Time
The Chevrolet Trucks are some of the best trucks ever. The top 10 Best Chevy trucks of all time are listed below
Chevrolet El Camino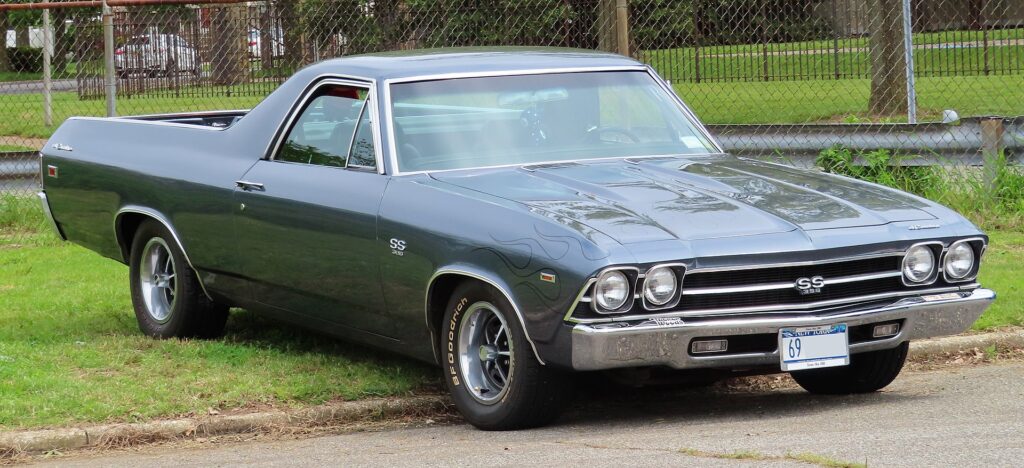 GM introduced the El Camino in 1959. It was designed to compete with Ford's Ranchero, and was built on car chassis with good road manners, a decent tow capacity and a surprising amount of practicality. The El Camino also received an SS treatment in 1969, which made it one of the first muscle trucks ever built.
---
Chevrolet Cameo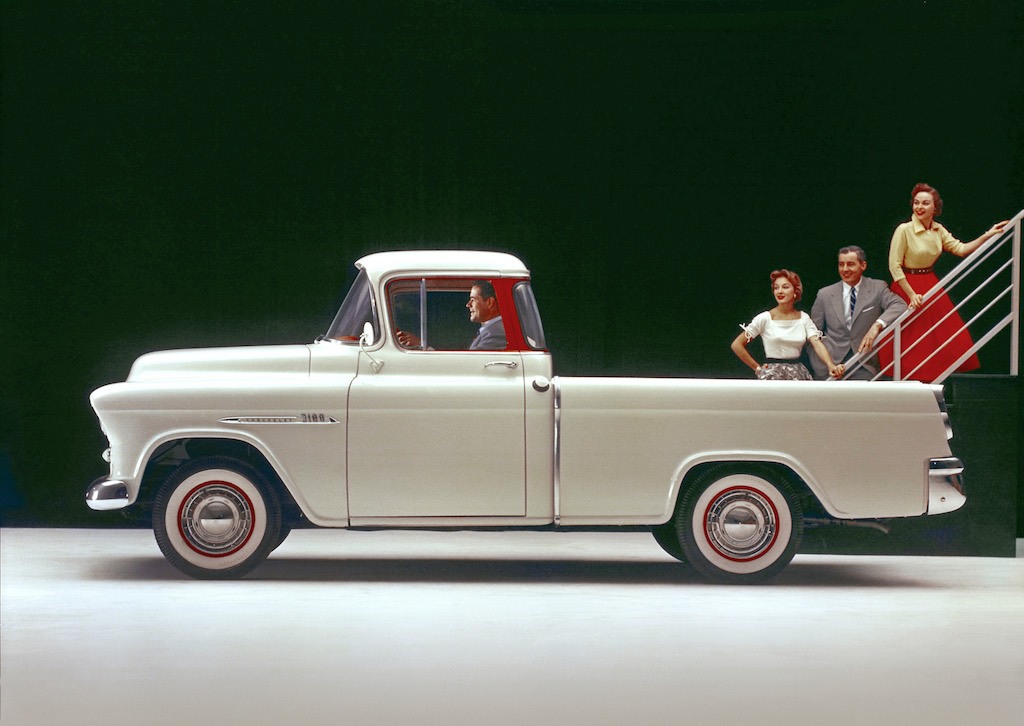 Even though it was initially a part of the Task Force series, the Cameo became well-known as a separate model because it influenced many other truck models. The Cameo had lavish features such as luxury fittings, V8 engines and a Bel-Air style.
The Cameo was designed to give drivers the best possible experience. It offers a carpeted interior, comfortable bench seats, and a radio. It's available in the colors Bombay Ivory with commercial red accents and has two engine options – V6 or all-new V8 engine that delivers 145 horsepower. The Cameo quickly become a fan favorite because not only is it luxurious inside, but it's powerful outside.
---
Chevrolet 490 Series Half-Ton Pickup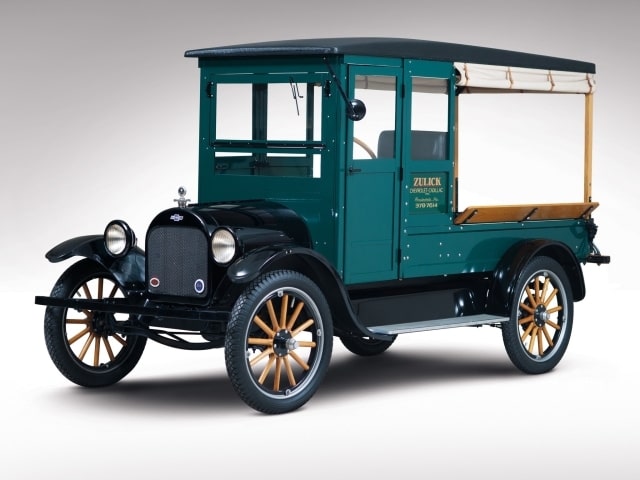 Introduced in 1918, The 490 Pickup is the first factory-produced truck available in the US. It was commonly bought with a chassis and cab to be customized as needed.
With just 28 horsepower, the 490 half ton was capable of carrying 1000 pounds. The price was moderate and cost only $600, which made it a huge success among customers and became a high-selling product for General Motors.
The Chevy 490 was a pickup truck built on the platform with stronger rear springs, and it was up to the buyer to install a cab and bed or panel van body. There were also a one ton model T that was designed as a truck, but with more horsepower than the Chevy 490.
---
Chevrolet Half-Ton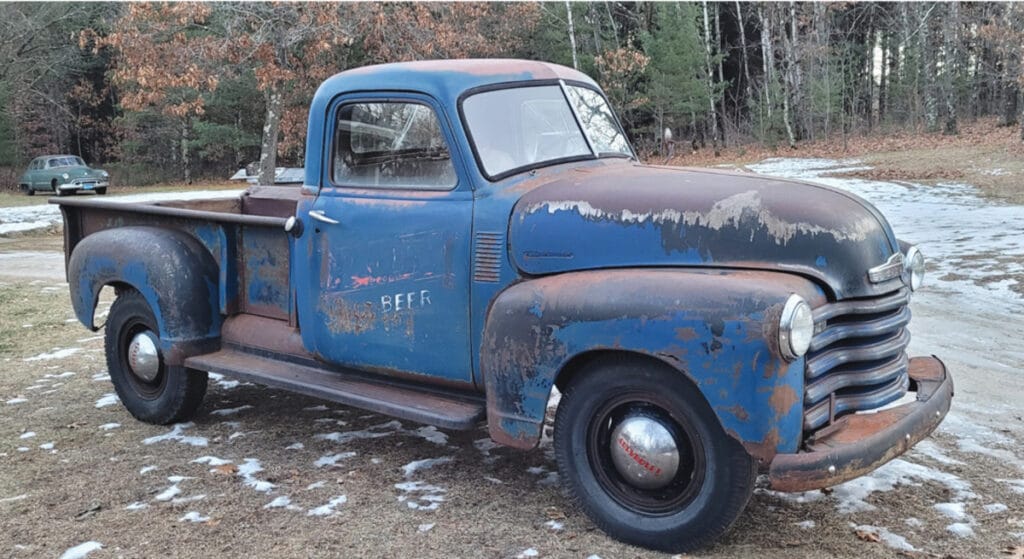 The first Chevrolet half-ton pickup was introduced in 1938 and since then it has become one of the best chevy trucks. These trucks are known for their powerful and durable design. The first Chevy pickups were a truly different breed and were not just half sedans like other competitors , but an entirely different model with a wide range of customers. That is why, in 1938, Chevrolet introduced their first half-ton pickup that was designed to meet the needs of those who wanted more truck than car but didn't want to settle for something subpar.
---
Chevrolet Task Force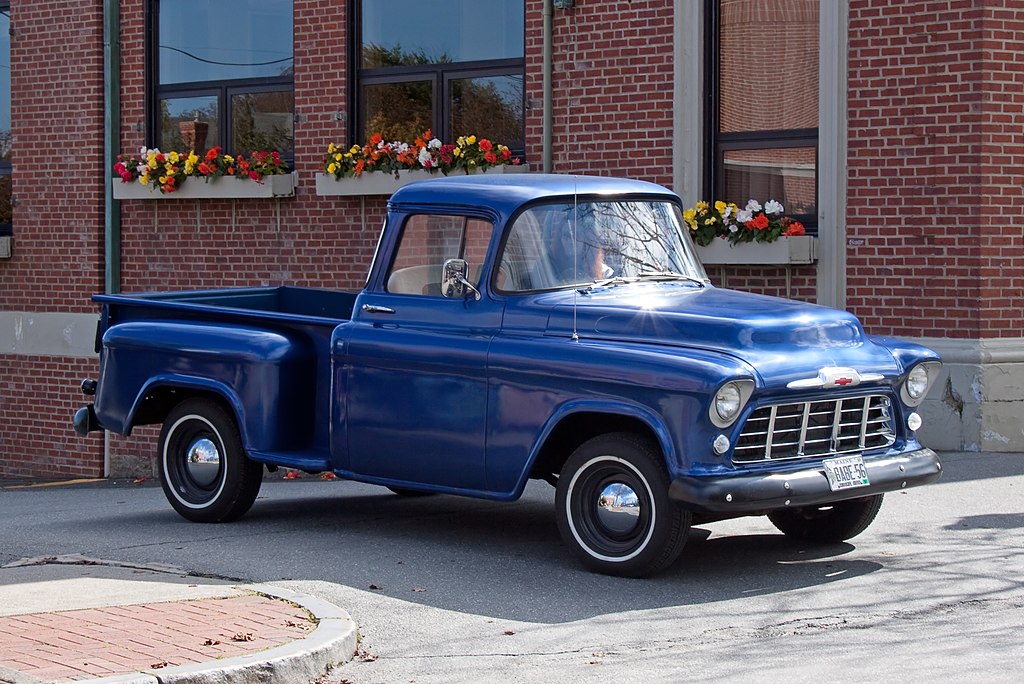 When GM released their Task Force in 1955, it was a revolutionary lineup of pickups that introduced very modern designs and wide use of V8 engines. The Task Force was on the market for four years (1955 to 1959), but it will always be remembered as one of the best chevy trucks ever.
---
Chevrolet Silverado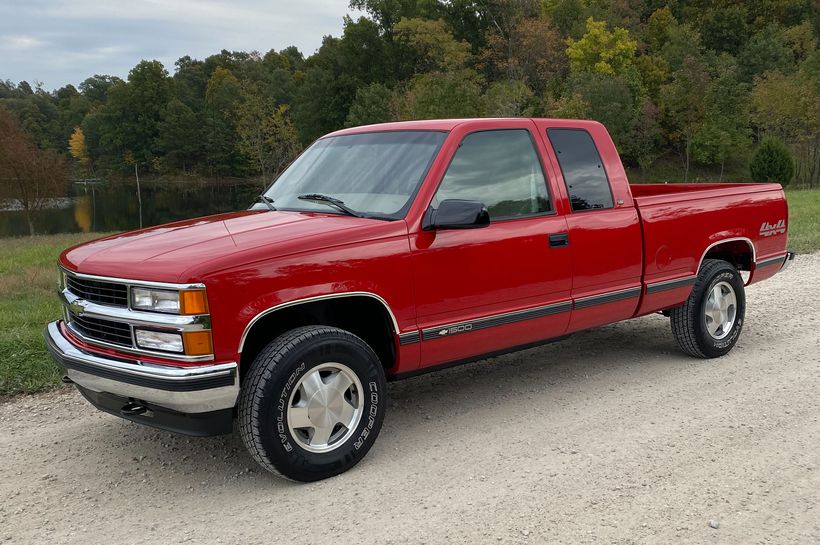 In the late '90s, the Silverado was an undisputed king. They were clearly a better option than Ford, and they were more affordable as well. The Chevrolet Silverado is also remembered for its powerful engines and elegant designs.
---
Chevrolet 454 SS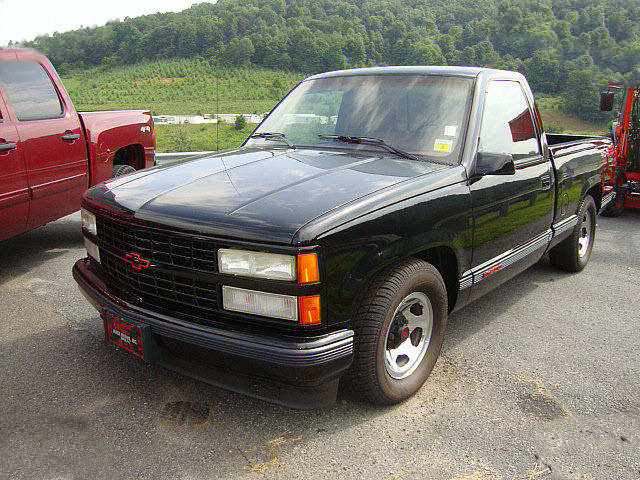 Chevrolet created the 454 SS in the early '90s to revitalize the muscle truck market. It came with a big, powerful V8 engine and offered only black paint options. The 454 SS was not as fast as newer models, but 30 years ago it was seen as quick. The 454 SS is Chevrolet's last use of the classic V8 engine.
You May Like:
Most Reliable Pickup Trucks List
---
Chevrolet C/K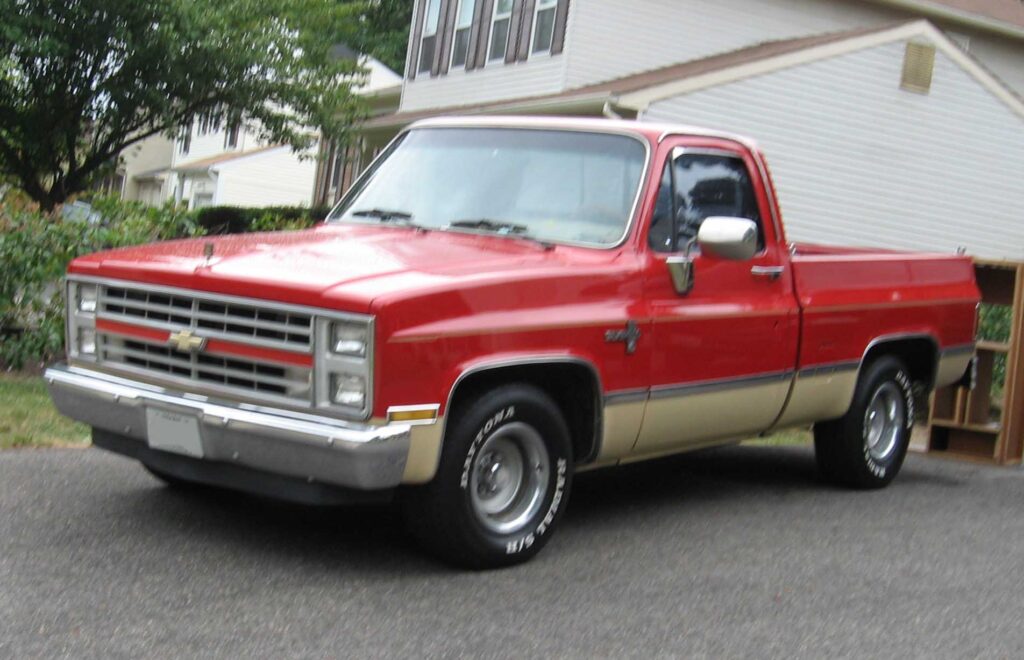 The 1973 Chevrolet C/K truck is a very popular GM truck and has been produced for 14 years. It comes in two and four-wheel-drive, has many configurations, six-cylinder or V8 engines and is made abroad or converted into military vehicles.
---
Chevrolet Silverado HD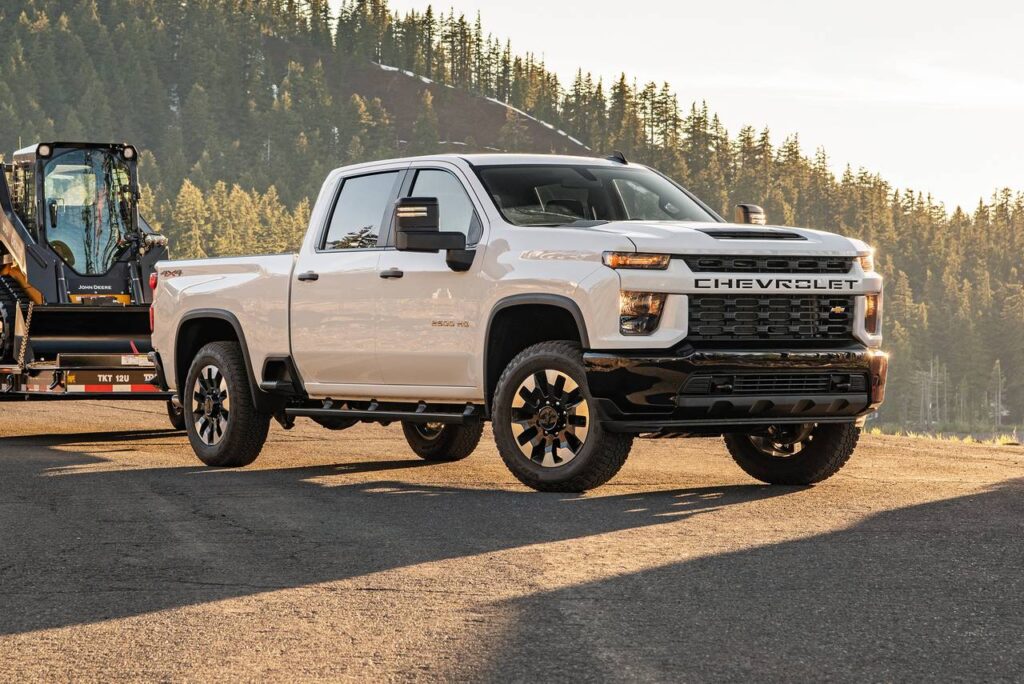 Chevy redesigned the Silverado 2500HD last year, giving it a more distinctive look on the outside in comparison to the 1500 and using the same interior design and materials. The truck's cab is roomy and comfortable, but with design, materials, and technology it isn't as high of an end point than when matched against what the Ford F-250 Super Duty or Ram 2500 have to offer.
The Silverado 2500HD will come with new special edition packages to celebrate its anniversary, as well as new technological features. The 6.6-liter gas V8 has flex-fuel capability now and wireless connection capabilities for the Apple CarPlay and Android Auto smartphone integration systems.
---
Chevrolet Colorado ZR2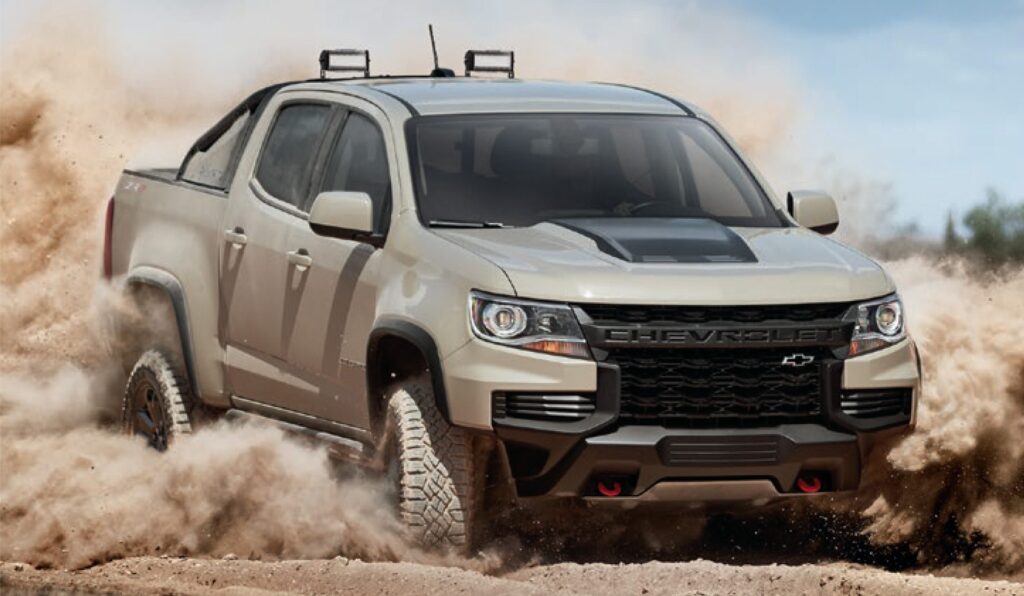 The Chevrolet Colorado has been rated as the best in the midsize truck category with its off-road performance and user-friendliness. It is available in a wide range of configurations and can be customized to suit different needs.
The Colorado is better than its peers because of its 300+ horsepower and smooth ride.Unique options for the Colorado are a diesel engine, which still is strong with good handling and braking. With features such as best-in-class technology but an old dashboard, this vehicle does not have the best quality but at least it has a modern infotainment system.
---
Conclusion
I hope this article about The Best Chevy trucks has helped you gain some knowledge about the best Chevy trucks ever to come out. I've tried my best to cover all of the important aspects of these vehicles, from their history to their performance. Hopefully, this information will help you find the perfect truck for your needs.
---
When is the best time to buy a chevy truck
The best time to buy a Chevy truck is when you need one. If you're in the market for a new truck, then now is a great time to buy one. The best chevy trucks are always coming out, so the choice might be overwhelming. Ultimately, it's important to ask yourself what type of vehicle you need. A pickup truck is ideal for work and everyday tasks, while an SUV or crossovers might be more appropriate if you have a large family.
With that said, The best time to purchase a truck or small car is in October. From April through September, the prices for trucks and small cars might not be significantly lower. January through April are typically the least discounted months.
---
Which truck has the best ride gmc sierra, chevy silverado or ford
We will compare the Ford F-150 and the Chevy Silverado 1500 pickup. Both trucks offer a powerful V8 engine, with the Ford featuring a 2.7-liter EcoBoost turbocharged engine that is capable of producing 325 horsepower and 375 lb-ft of torque. Its six-speed automatic transmission has an impressive 10 gears to choose from. The Silverado features a powerful 5.3L V8 engine with either a 6.2L Duramax L5 or 6.0L Duramax L6 diesel engine available as well, which can produce between 285 and 310 horsepower and between 660 and 765 lb-ft of torque, respectively. For those looking for more fuel efficiency, you will find that the Ford offers up to 20 mpg city/25 mpg highway while the Chevy offers 17/23 mpg city/highway
---
What chevy truck gets the best gas mileage
The Chevy Colorado has a 2.8-liter inline four-cylinder engine and is the starting point for trucks that get better gas mileage. You can expect about 22 miles per gallon in the city, and about 26 on the highway. The lightest of the bunch is the Chevy Spark, which weighs in at just over 3060 pounds, but it only gets 37 miles per gallon in town and 41 on the highway.
"The Chevrolet Silverado line of trucks is the second-best in terms of gas mileage.
Read More:
1. Best Cars Under 30000 – Best Sports Cars Under 30K ($30k) (2022 Guide)
2. The 10 Greatest Driving And Racing Games Ever