Angry Deer charged on Cop's Car (got Rescued)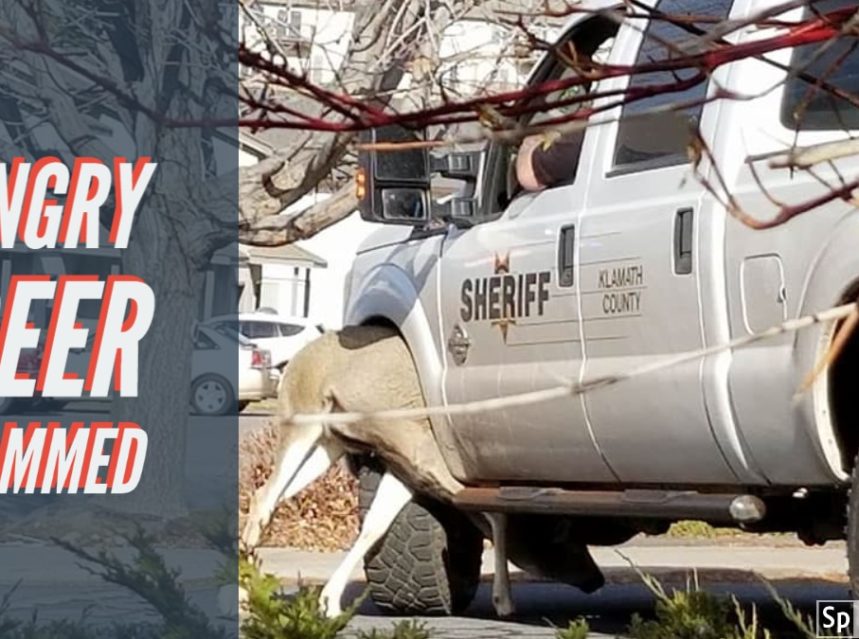 This seems quite bizarre but on Saturday, residents of Klamath Falls, Oregon witnessed something strange. A deer was creating chaos in locality and people were quite disturbed because of it
According to sources, Police was called to subdue the angry buck but the situation got worse and the deer charged on a Sherrif and his antlers got stuck in the wheel area of the car.
However, the situation got under control and the deer was sedated with tranquilizers. Once the deer was calm authorities extracted it from the wheel well.
A local resident Named as Donna Ross captured the pic of this incident. Here's the pic.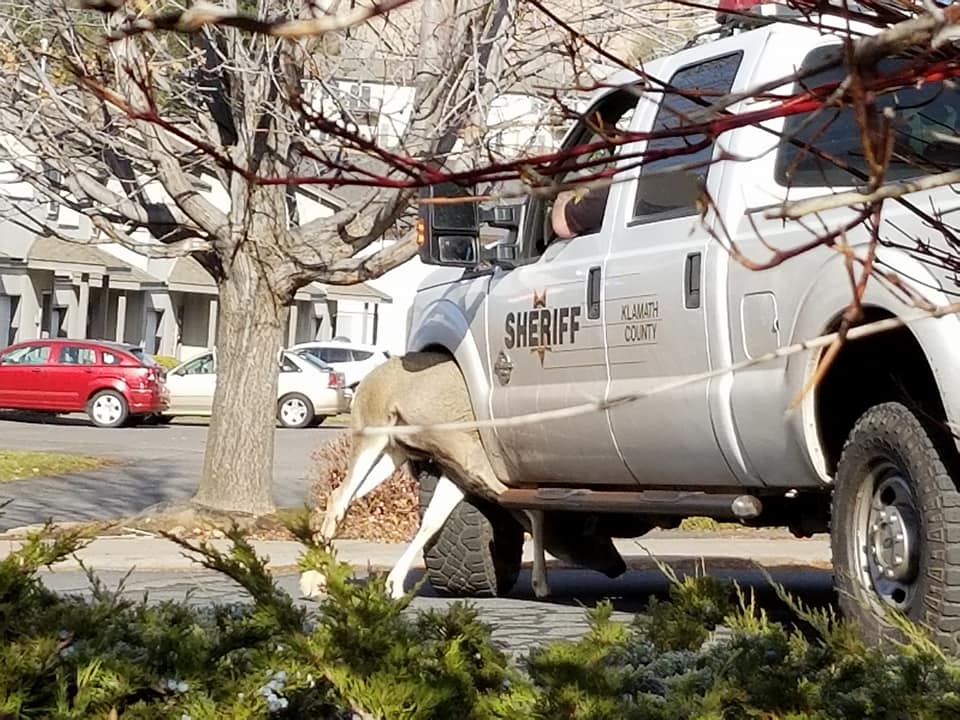 Pic Credit: Donna Ross
Advertisements(Ads by Google):
You May Read
1. List of 10 Passenger Vehicles in the United States
2. List of 9 Passenger Vehicles in the United States
3. List of 8 Passenger Vehicles in the United States
4. List of Best Family Vehicles in the United States
5. 15 Cars Cheaper than iPhone X
6. 9 Most Reliable Trucks in 2018-2019
7. 40 Best Sports Cars Under 30k in United States
8. Car Games List: The 10 Greatest Driving And Racing Games Ever