Constance Nunes : Quick Secrets about her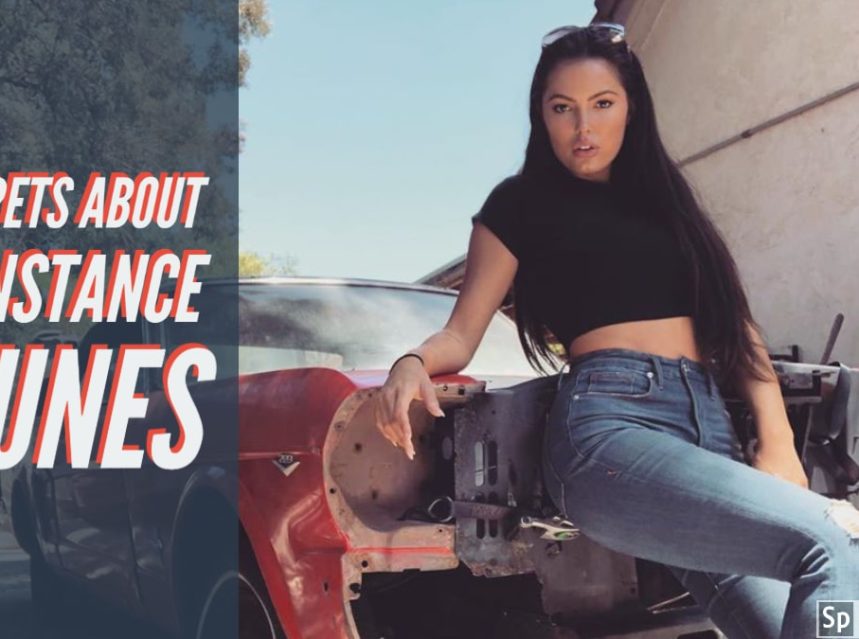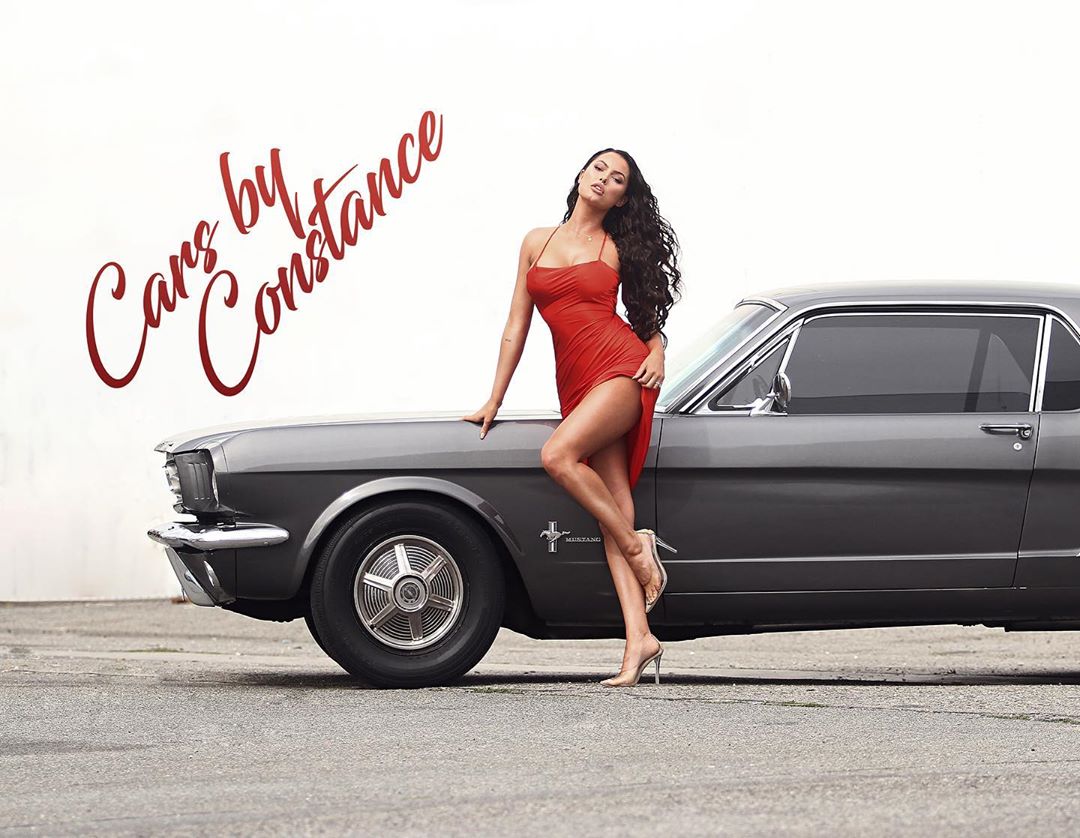 Constance Nunes
You might have watched the popular Netflix Series known as Car Masters: Rust to Riches where few experts transform the old car models into beautiful masterpieces. Out of those guys, there's a beautiful girl who has made herself as Constance & Gotham Garage. So without wasting your time, let's share some interesting facts about her 🙂
---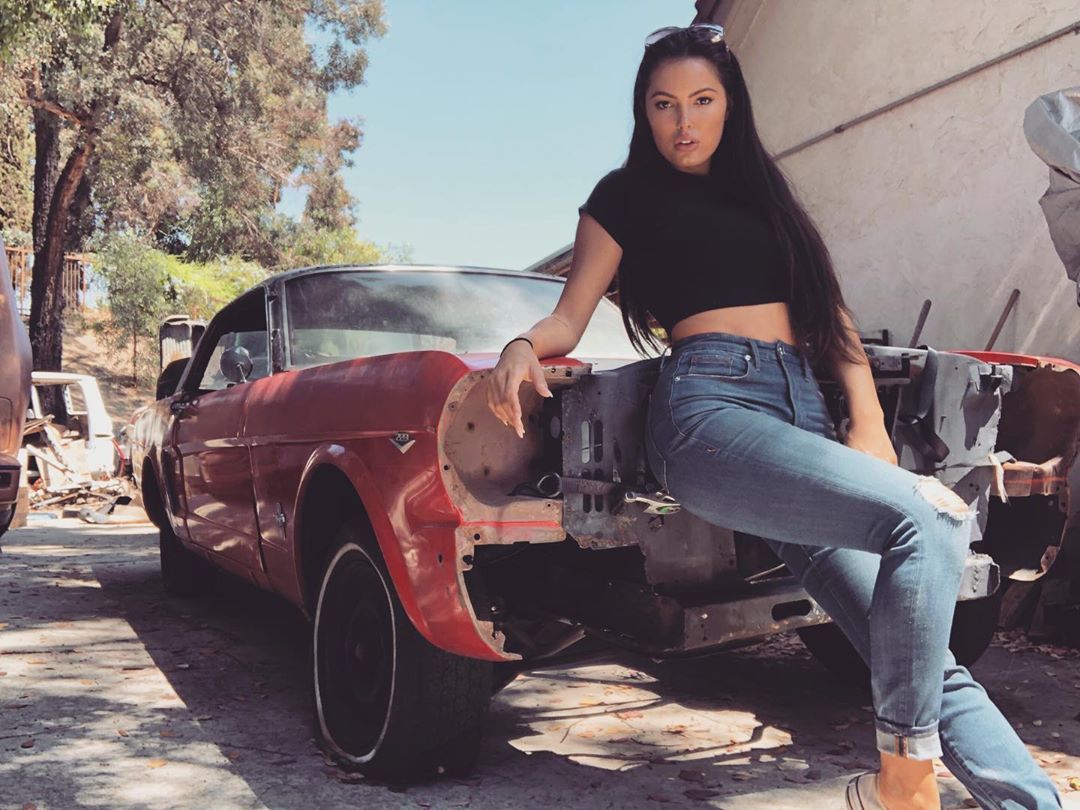 Does Constance Nunes Actually Know Cars?
Nunes has more than 10 years of experience in the automotive industry. We know this may sound absurd but many of the folks who still haven't watched her show Car Masters: Rust To Riches may doubt her expertise! The straight fact is that Constance Nunes understands and feels cars way better than any other counterpart. Nunes used to learn about cars from her father since her childhood. She has her own Garage where she tunes and transforms beautiful muscle cars. It is worth to mention that she started her career as a Model in Car shows.
---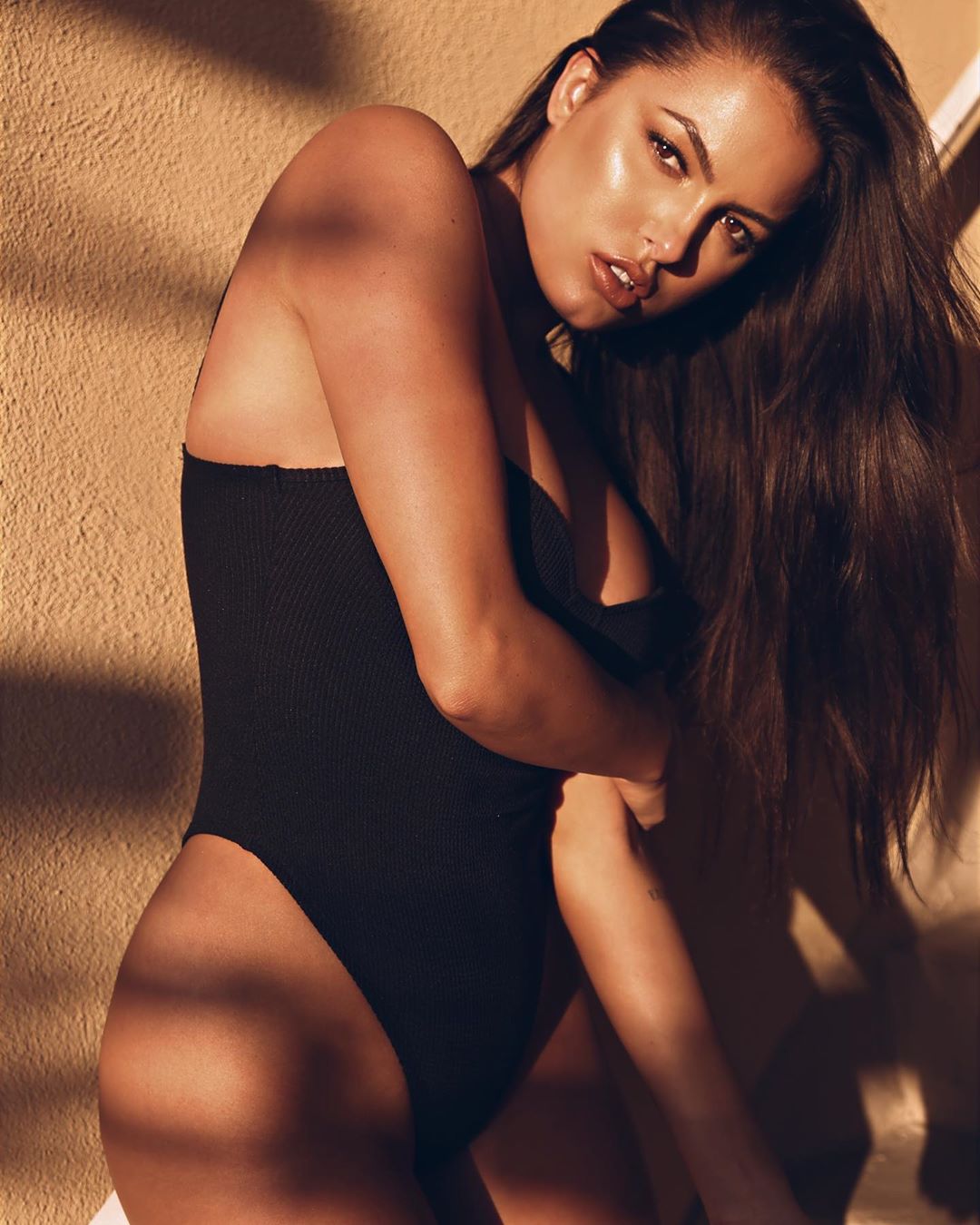 What Nationality is Constance Nunes?
Nunes is of Portuguese Descent and that explains her beautiful brown tan and hair texture! Presently she resides in Los Angeles, California. It is generally said in order to enter into mainstream media i.e. Hollywood a person should have contacts but Constance had her modeling skills and car restoration skills which add a great contribution in her presence.
Advertisements(Ads by Google):
[wp_ad_camp_2]
---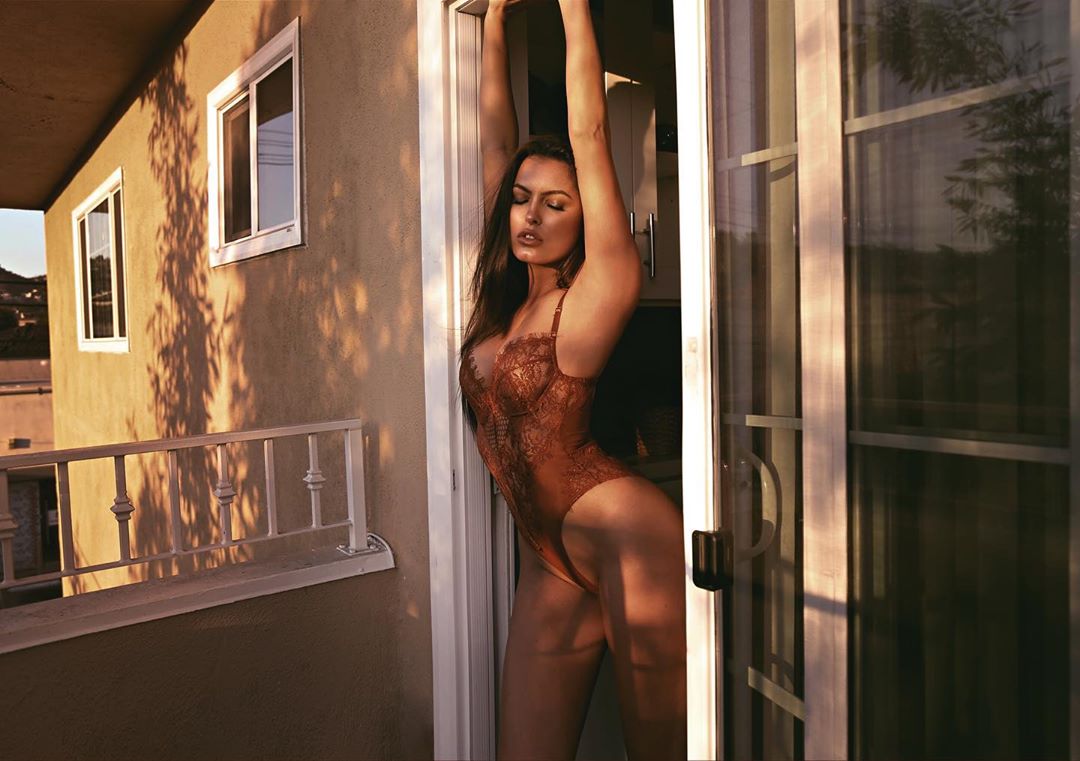 She is a popular fashion Model
The beloved beauty not only rules in Automotive Hearts but in Fashion Industry as well. Constance has got a very impressive portfolio of modeling by working for famous brands such as Wrangler, Jockey, Javanan Magazine etc. She is one of those bold models for showing her beautiful skin in an admirable way. She regularly posts her pictures on her official Instagram account. Furthermore, you can witness her beauty on the official website also.
---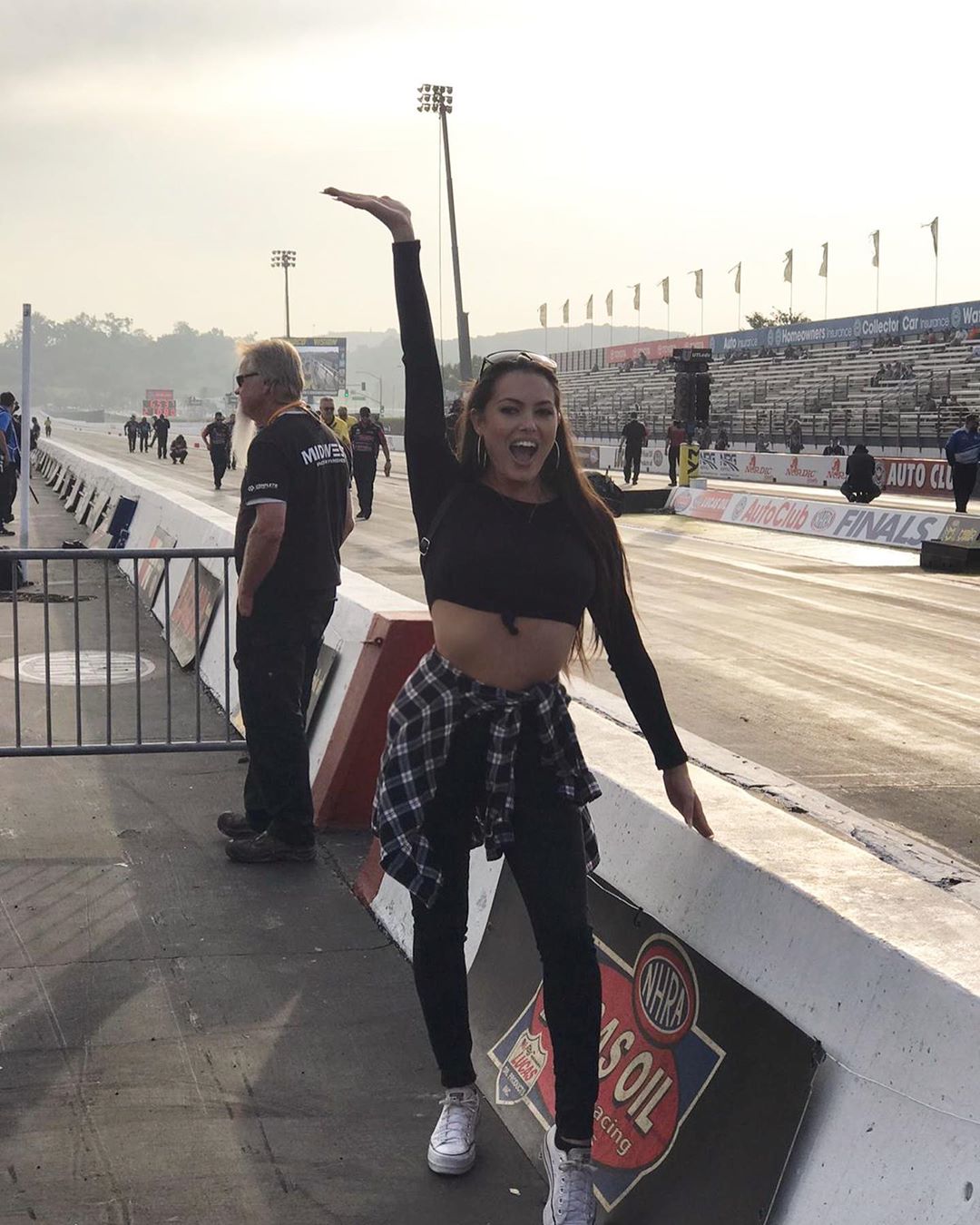 She's a Tough Girl with expertise in Stunts
That may seem surprising but she has done good numbers of stunts in various Hollywood Movies. Before joining Gotham Garage Constance was part of a stunt group in movies such as Dodgeball and Bring it On. One would say she has got that physique to show stunts in a spectacular way!
---
People follow her madly on Social media
When she started her official account on Instagram, fans showered love with rapid following exceeding more than 100k. Not only Instagram but on her YouTube Video channel also people went crazy for her beauty and dedication to her work. It is worth to mention unlike other models, she shared valuable content on her social accounts.
Advertisements(Ads by Google):
[wp_ad_camp_2]
---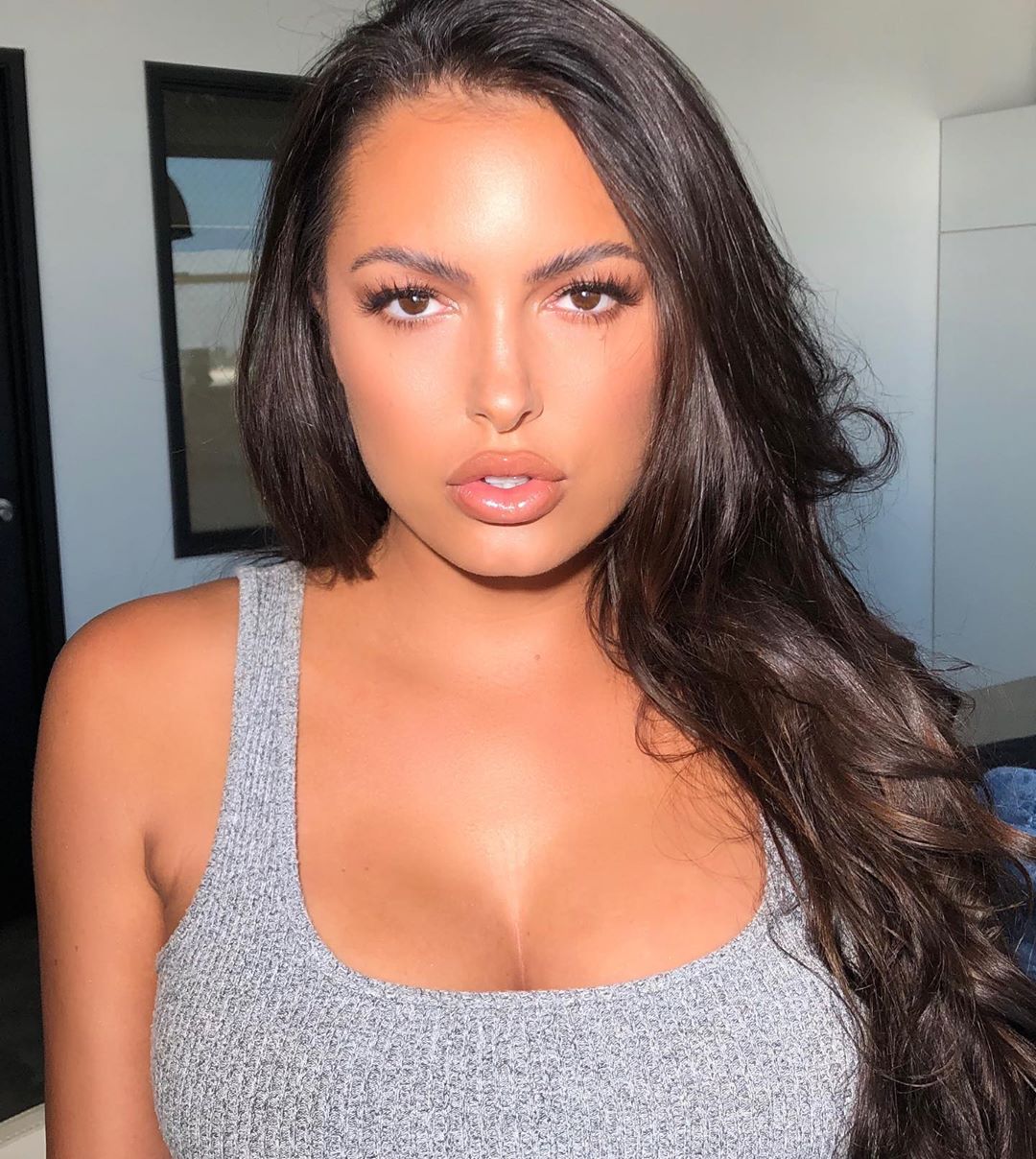 She doesn't feel easy with Selfies
When you see her social media content filled with beautiful alluring photos, you'd feel Nunes has got skills. however, in her recent interview, she revealed she doesn't find comfortable with selfies and the pics which she chooses to share are a result of countless efforts in front of the camera. Nonetheless, we feel her picture is great and she is perfect in front of the camera lens.
---
Her inbox is always filled with men's proposals and pick up lines
Being a model with 100K+ followers is a sure thing to have mad followers with cheesy pickup lines. She says, not a single day has passed when people didn't have asked her out or tried their luck with cringy pick-up lines. We wonder how she would be stopping such stalker people.
Advertisements(Ads by Google):
[wp_ad_camp_2]
---
She doesn't like Bad Drivers
Nunes is very serious about driving etiquette. She doesn't like all those people who don't obey lane rules, driving speed & parking manners, etc. Even though she has a Mustang termed as "Babystang"; she doesn't show off unnecessary hooligan like driving attitude and that's the best part of her. Once she had tweeted that if she gets a chance, she'll arrange driving lessons for all LA drivers 🙂
Advertisements(Ads by Google):
[wp_ad_camp_1]
---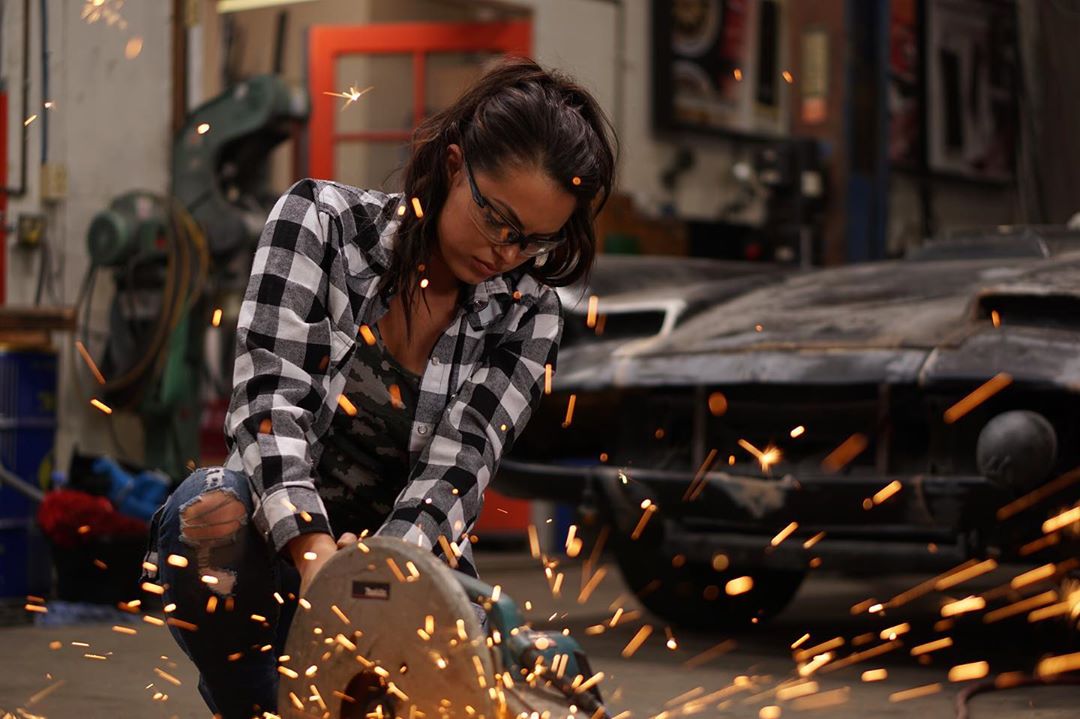 She is always busy with love for Car restoration
As we discussed, she is having great experience in car restoration, she makes most of her time in Gotham's Garage! in fact during her free time, she engages in modeling projects. By watching Car Masters Episodes video, one can imagine she is definitely a hard-working girl.
---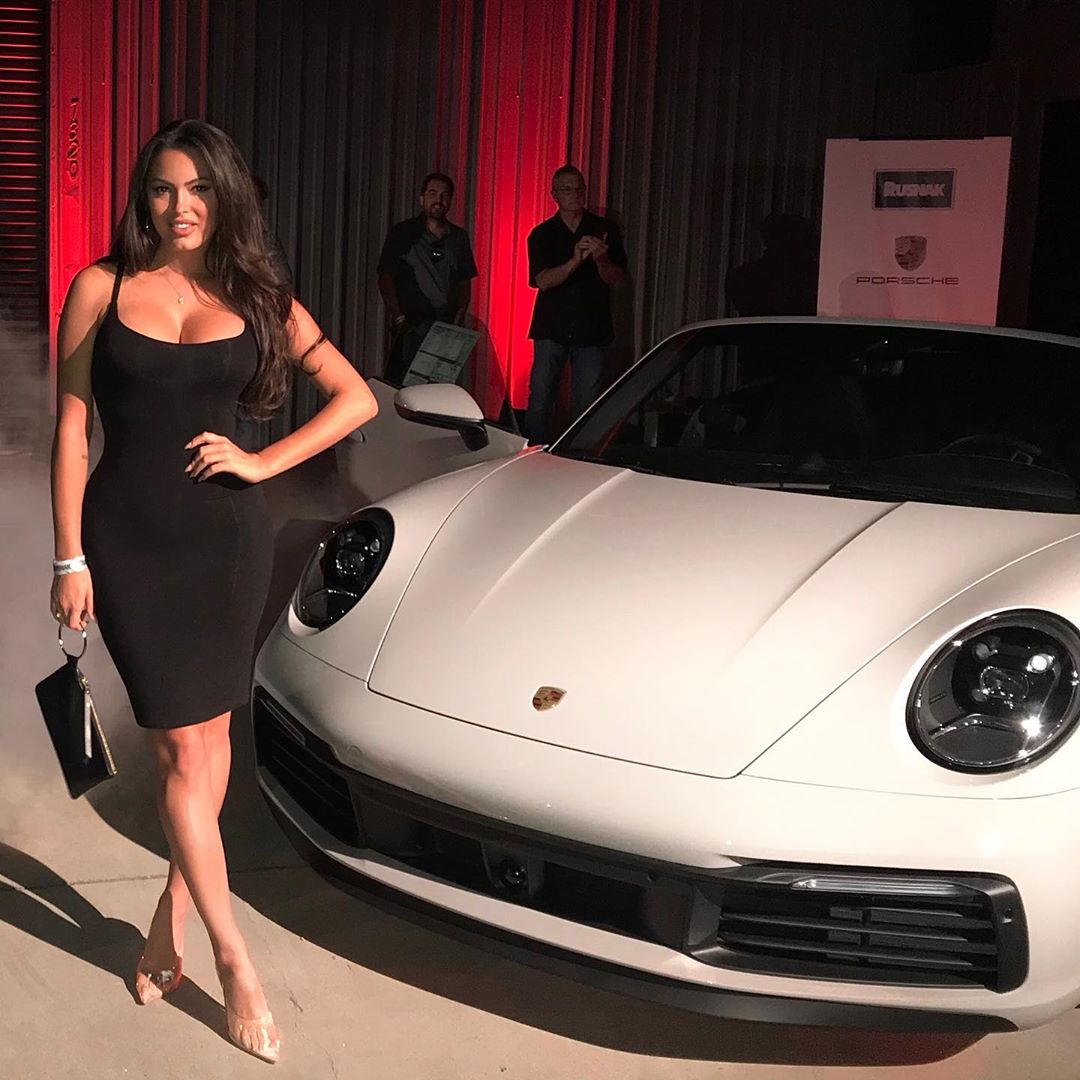 Nunes has got her own Business
Though Nunes works in lot of Projects such as Engine expert in Gotham's Garage and Fashion modeling, she has got an entrepreneurial mindset. She owns her own car customization garage where she configures cars during her own time. This definitely shows her true love for cars.
---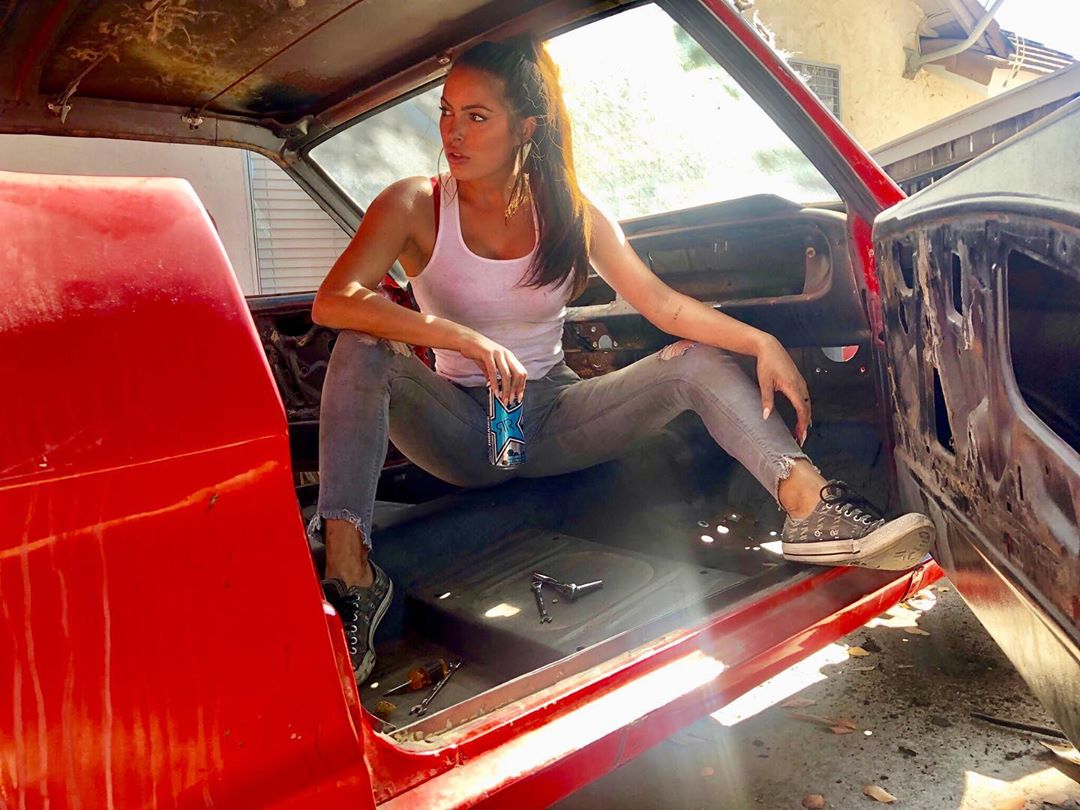 Automobiles company love her
This may seem absurd, but she has vast experience of working for Top Automobile companies such as Acura, Audi, BMW & Ford, etc. Having exposure to both U.S and German automobile market has leveraged her to be one of the rising celebrities in the Auto industry.
---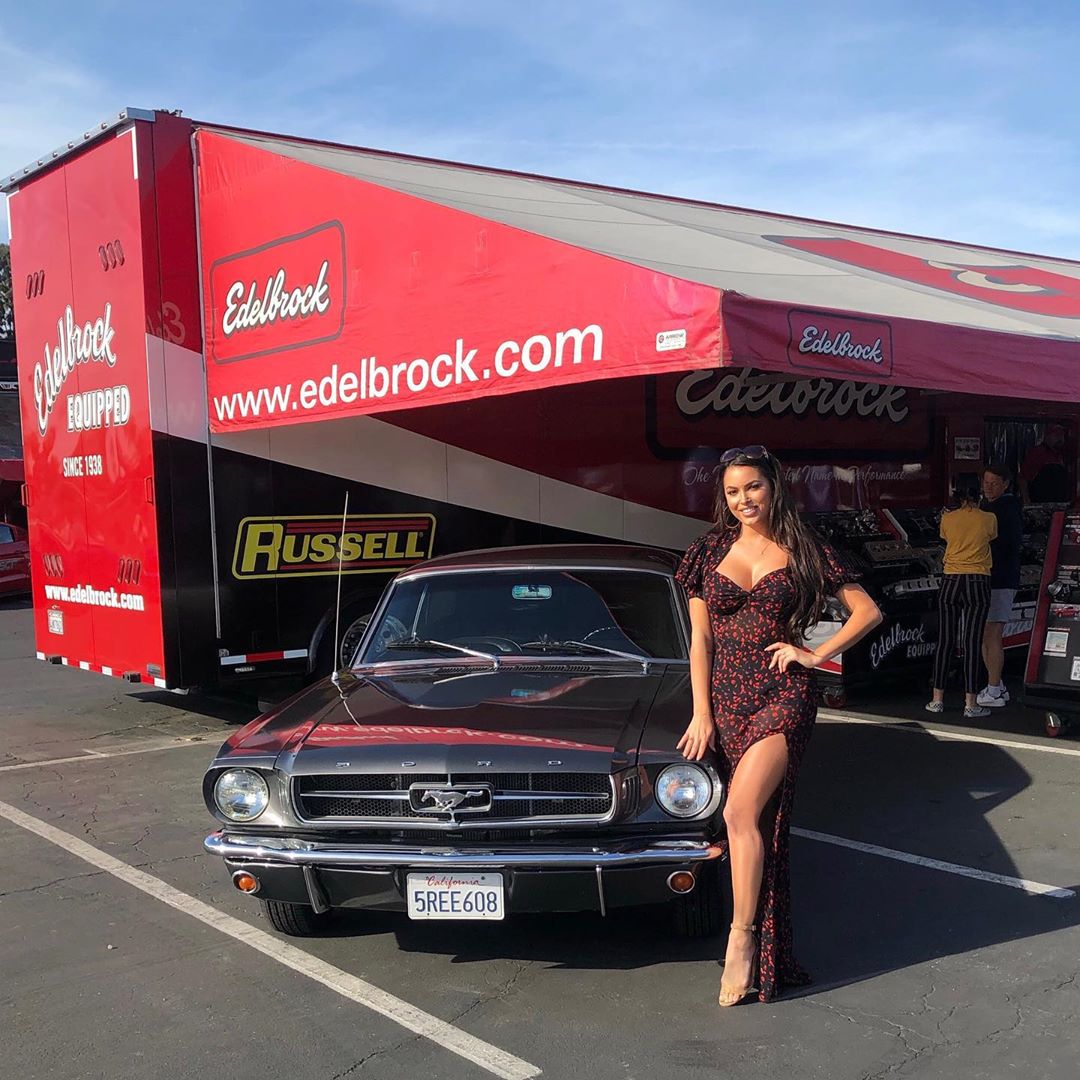 Constance Nunes is the proud owner of 1964 Mustang
When she was sweet 16, unlike other teenagers she didn't do anything rebellious. She dedicated her efforts and attention to restoring a 1964 Mustang to which she lovingly calls as Babystang. Her passion for the babystang is so much she spends almost daily an hour to make sure it's always in original condition.
---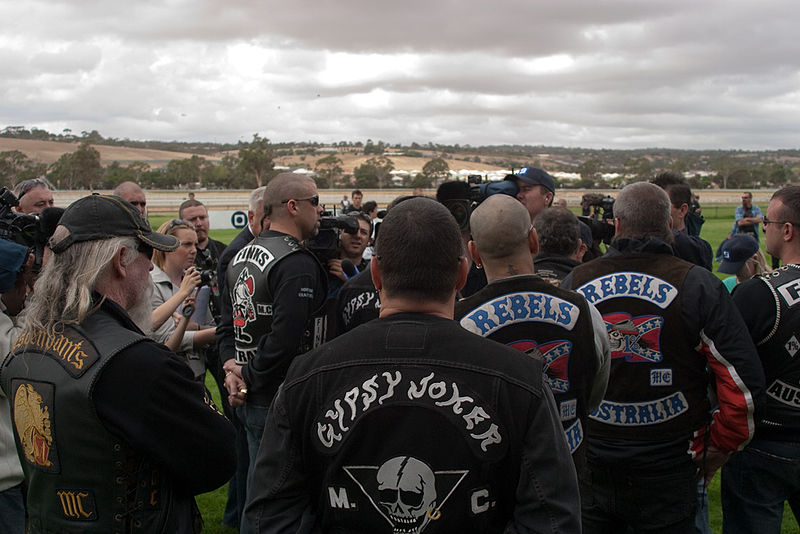 Which types of Guys Constance Nunes would like?
I know this is one of the most sought out questions after her Bikini Shoot in Maxim. The answer is – She likes Bad Boys! In one of the videos of her interview, she said to like those guys who pull up in a muscle car or dirt bike with body tattoos and Metallica t-shirts. 😉
---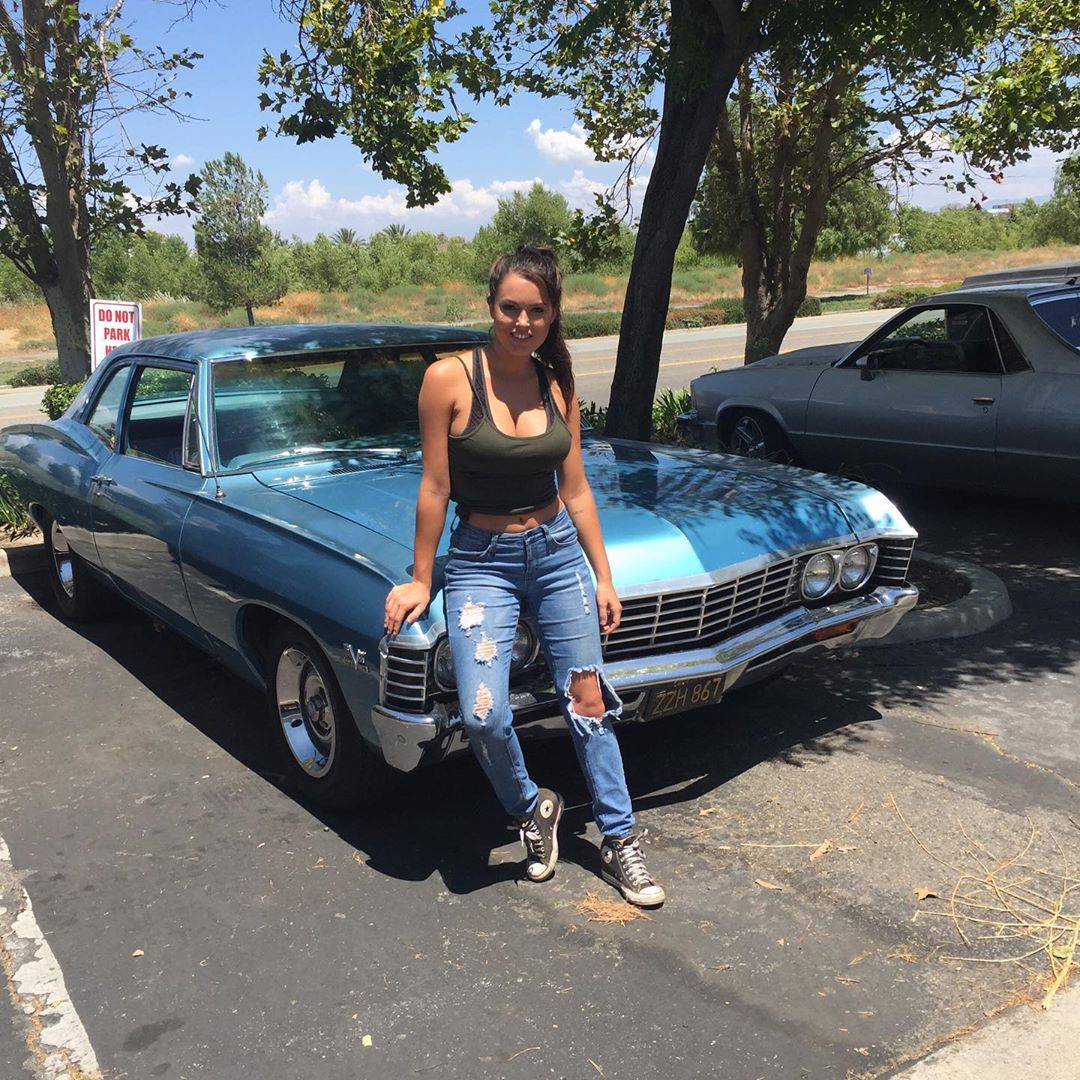 She likes to approach Guys directly
Well, this is something for which we all would admire her! She doesn't like to hold her feelings and being open expressive she ensures nothing is hanging in dilemma. If she likes any guy, she'll approach him and ask him out or buy him a drink. That's the perfect Girl, guys would like to meet!
Advertisements(Ads by Google):
[wp_ad_camp_2]
---
She also loves to Cheat Food – Pizzas, Burgers, and wine!!!
By looking at Nunes's physique and beautiful hourglass body shape, anyone would admire her dedication to a strict diet and workout schedule. But she also likes to have her own cheat food days at home.
---
She has appeared in various Superbowl commercials
Yes, that's right, she is completely a super cool girl with more strong personality than a guy. She has appeared in Kia's Superbowl commercial as a background artist. Additionally, she has also worked in other gigs such as Reebok, Motorola & Kim Kardashian Hollywood Game commercials.
Advertisements(Ads by Google):
[wp_ad_camp_1]
---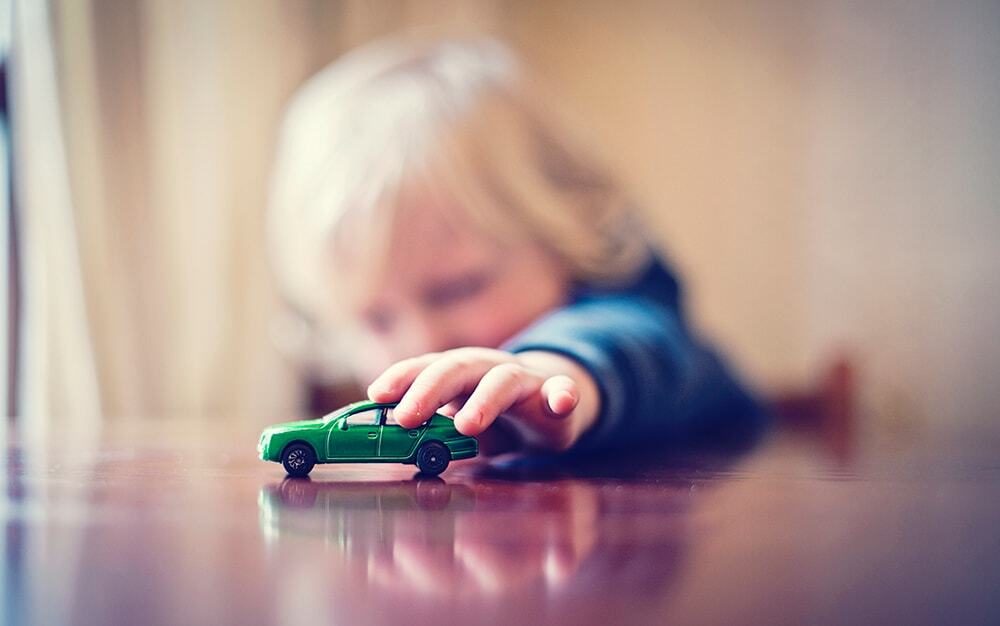 Her Dad is the real King for him
Constance Nunes loves her dad a lot not only for his caring but his passion for the cars as well. From childhood, she joined her dad in a drag race and she used to work with him in his garage. It is that same moment when her dad brought her the babystang and since then it's been darling of Nunes.
---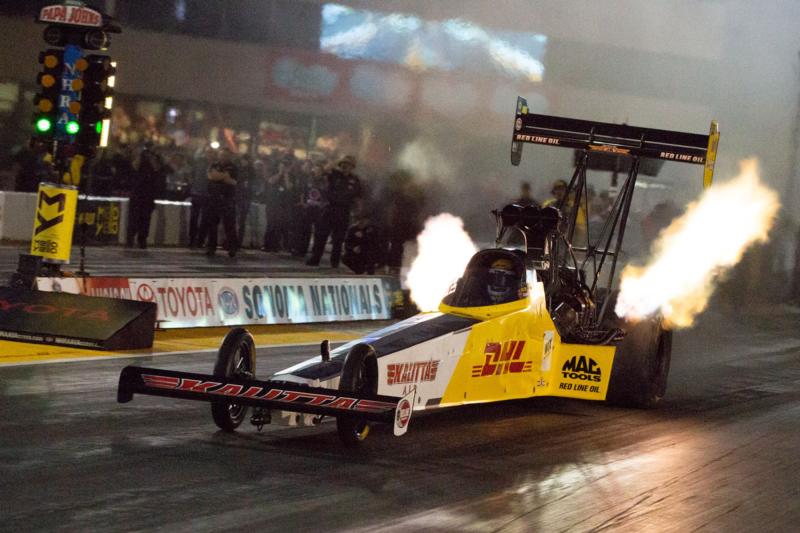 She would love to date at Drag Race
If you have got a girl, you'd take her to a fancy restaurant or party for a date but for Constance, it should be a Drag Race or a Monster Truck Alley. Well guys, now you know how to make her feel special! 😉
---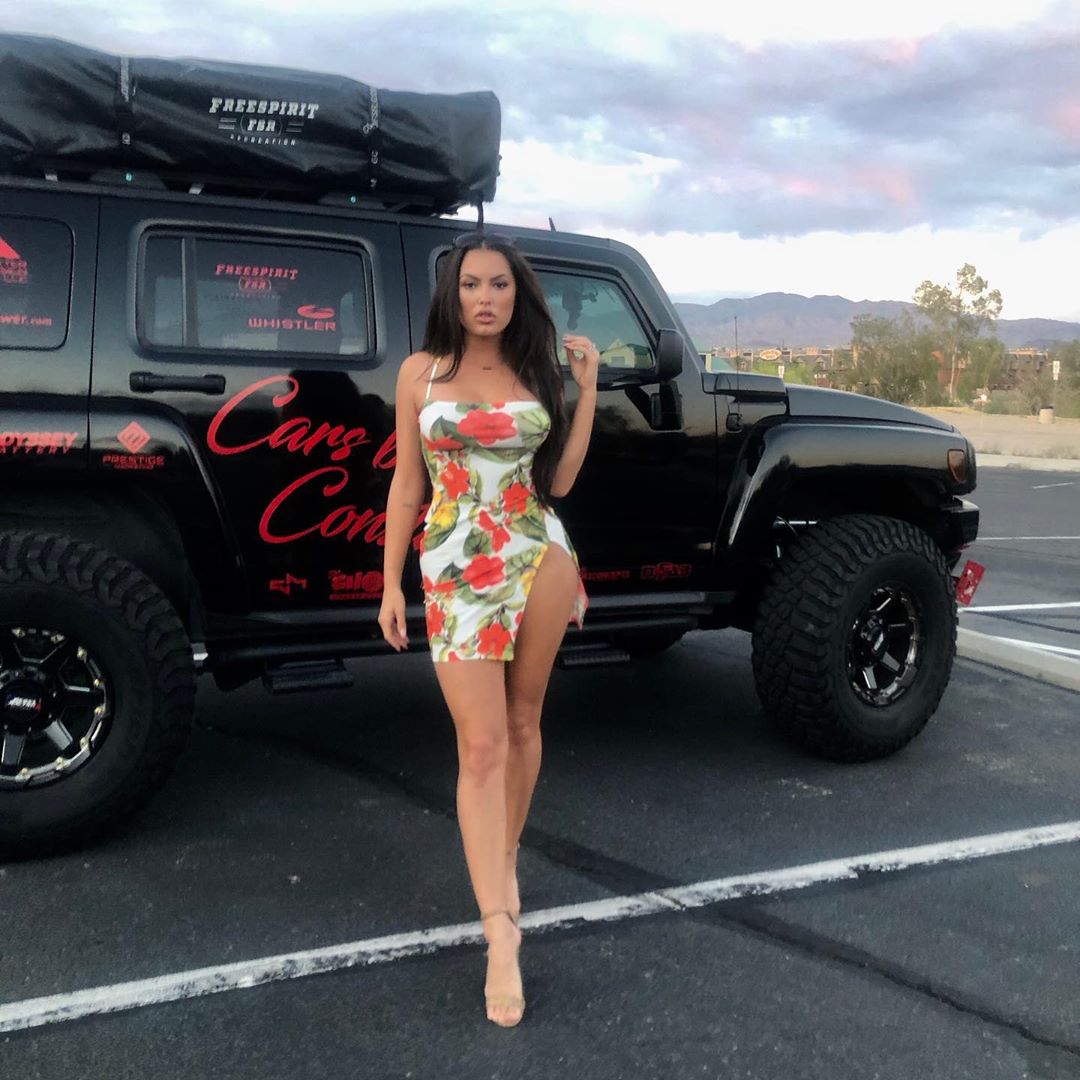 She is not simply affiliated to Mark Towel's Garage!
Though Constance has shown very good dedication for the work in Mark Towle's Garage, one would presume she works only for this car restoration shop. In reality, she has expanded presence in other custom shops such as Charlies Corvettes, CARS & Classics, etc.
---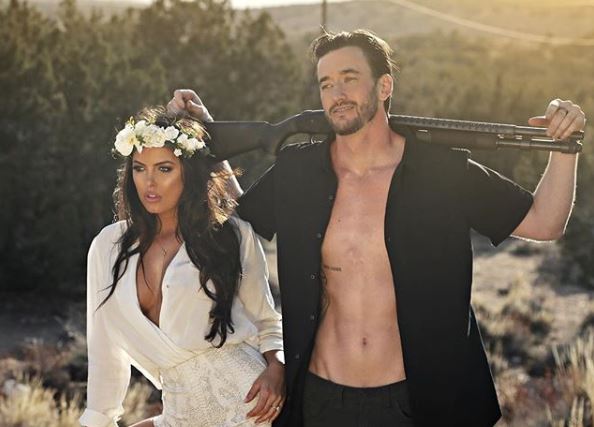 Who is Constance Nunes Husband?
Constance Nunes is married to her long-time boyfriend Jared Toller on Feb 9, 2019. Yes I know, this may sound a little bit painful for all those single guys, but hey you can still binge-watch her on Netflix 😉 She wouldn't mind admiring her on shows.
---
What is Constance Nunes Worth?
According to a few sources her Net worth is approx. $500k. She has worked tirelessly to achieve this landmark.
What does Carmasters Constance Nunes's tattoo look like?
Nunes has a very distinct style. Her tattoos are often very large and detailed. They often incorporate elements of nature, such as flowers or animals. Nunes' work is truly one of a kind.
What is the Gotham garage shop truck?
If you're a fan of the show Car Masters: Rust to Riches, then you're probably familiar with the Gotham Garage shop truck. This truck is a 1965 Chevrolet C10 that has been lovingly restored by the team at Gotham Garage.
The truck was originally purchased by the shop owner, Constance Nunes, as a way to haul around tools and parts for her business. However, it wasn't long before she and her team began to see the potential in this classic truck.They started by stripping it down to its bare essentials and then rebuilt it from the ground up.
The result is a stunning piece of machinery that is sure to turn heads wherever it goes.If you're ever in the Los Angeles area, be sure to stop by Constance's favorite Gotham Garage and check out this amazing truck for yourself!
Who are Gotham Garage Owners?
Mark Towle is the owner of Gotham Garage, a custom car shop in Los Angeles, California. He has been building and customizing cars for over 20 years.Towle's love for cars began at a young age. He grew up around classic cars and his father was a mechanic. Towle began working on cars when he was just a teenager. He started out by restoring classic cars and then began customizing them.Towle's work has been featured in magazines and on television. He has built cars for celebrities and corporate clients. Gotham Garage is one of the most well-known custom car shops in the world.Towle is a highly skilled fabricator and welder. He is able to create anything that his clients can imagine. His attention to detail and passion for cars is what sets him apart from other builders.If you are looking for a custom car builder that can turn your vision into reality, look no further than Mark Towle of Gotham Garage.
You May Read
3. Best Sportscars under 30,000
5. List of 10 Passenger Vehicles in the United States
6. List of 9 Passenger Vehicles in the United States
7. List of 8 Passenger Vehicles in the United States
9. Car Games List: The 10 Greatest Driving And Racing Games Ever
10. Fastest Cars in Forza Horizon 4