11 Crazy Maruti 800 modifications, you'd have ever seen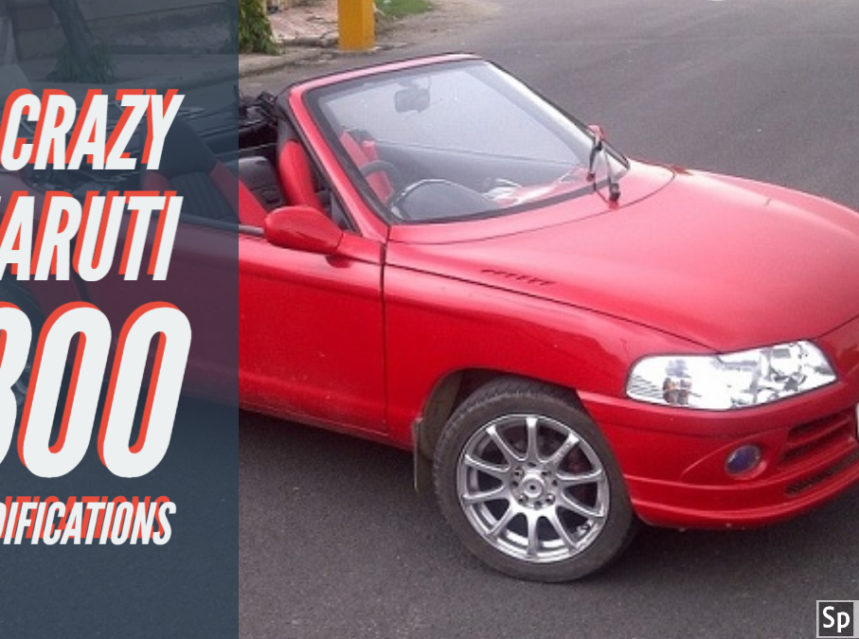 Advertisements(Ads by Google):
[wp_ad_camp_1]
We all have loved Maruti Suzuki's 800 model since our Childhood. Though the production of Maruti 800 has been stopped, it has made a permanent place in our hearts. The simplistic design of Maruti 800 has been one of the best canvases for modifications. That's why some people took leverage of this & created modified vehicles. I'd like to tell you that some of the modified versions are quite impressive while some are too odd.
We give you the liberty to assign best or worst tags to these Maruti 800 modifications.
1. Maruti 800 modified as Pick-up truck.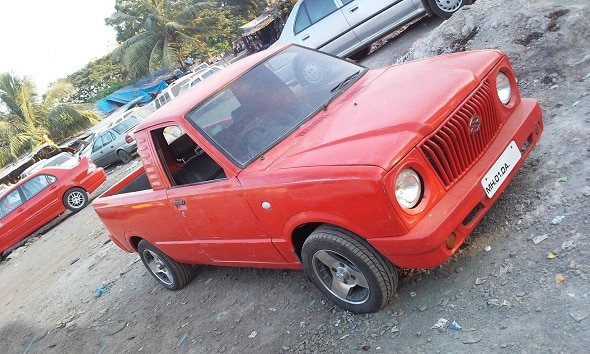 Want a pick-up truck for your journey? Don't worry A Maruti can do it.  We found this modified version on Team Bhp Forum.
Modifications: The modifications include the Front grill to look like American muscle cars (though it looks like miniature form). Flat load bay is at the back to make it pure pick up vehicle. The headlights have been taken from Maruti Gypsy and tail lights from Mahindra Scorpio.  We'd say it's quite difficult to recognize it as a Maruti 800 model.
---
2.Another box like Pickup Vehicle in white color (Modified Maruti 800)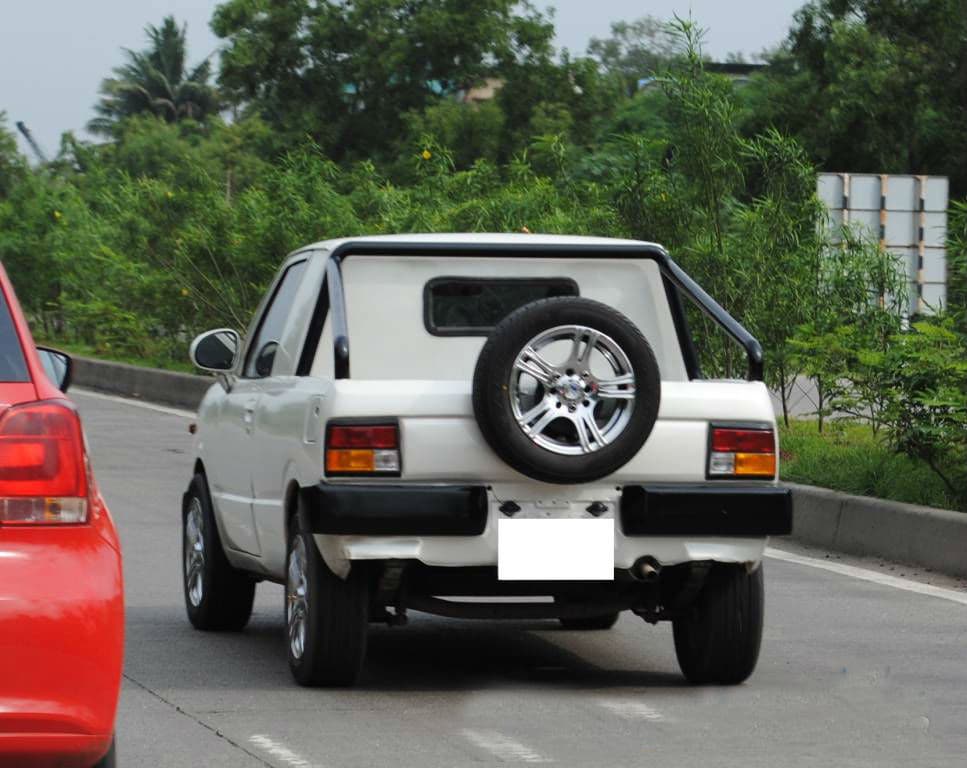 This was the classic Maruti 800 model (SS40). While we could not find the designer of this modified version, the snap was taken from Motorbeam forum.
Modifications: The Rally style cabin gives it muscular look. 14 inch alloy wheels made the small Maruti 800 to look like a muscular off road vehicle. The Side mirror has been taken from Daewoo Matiz. In a nutshell, the car got it's perfect reincarnation from a small vehicle to an off road vehicle.
Advertisement:[wp_ad_camp_2]
---
3. Maruti 800 convertible.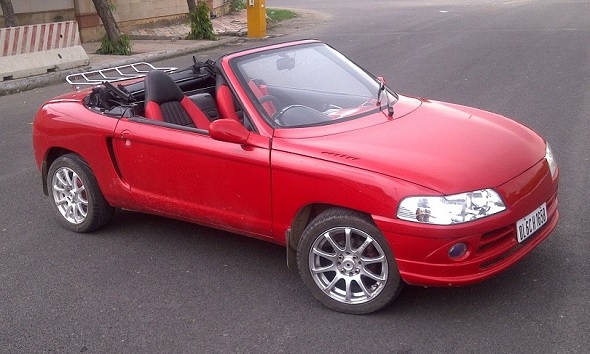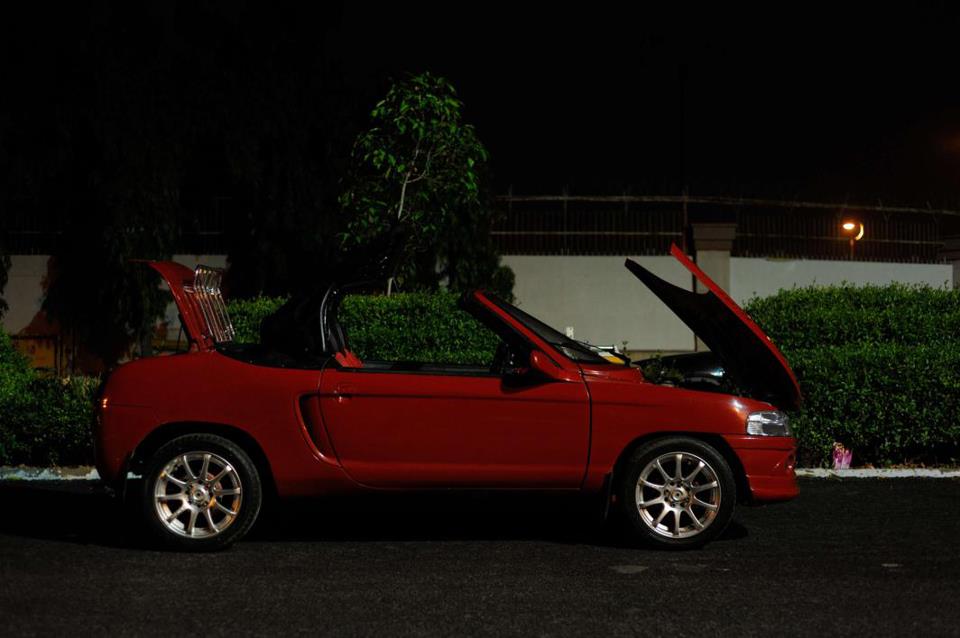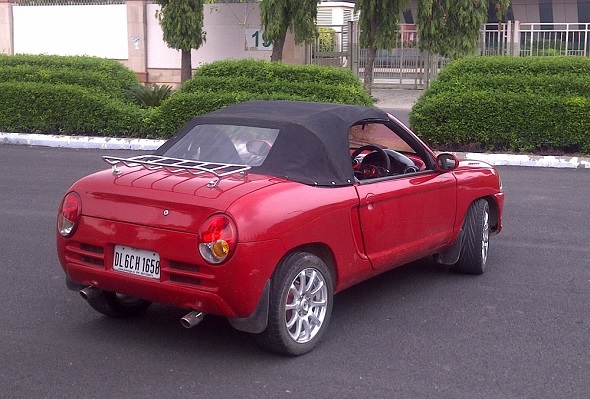 Who says, modified cars don't look good?  Look at this cute piece of beauty.  In India the trends of convertibles is not so common, but some of us simply love convertibles! That's why Jagjit Singh of JS Designs took it seriously and crafted this cutie. We fell in love with this.
modifications: The car is 2 seater with retractable targa roof. Headlights have been used from FIAT Palio while the tail lights have been taken from Chevrolet Spark (This makes it too cute). Moreover there's an additional luggage rack on top of rounded boot. The forward tilting bonnet makes it sporty in appearance. Custom exhaust flow with twin tailpipes give it racing rage look.
Did you know how much did it cost for modification? Just Rs. 3.5 Lakh (Said by JS Designs).
---
4.Maruti 800 Convertible by Digambar Yadav.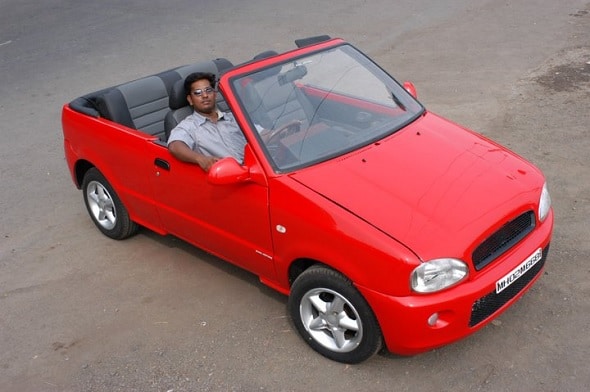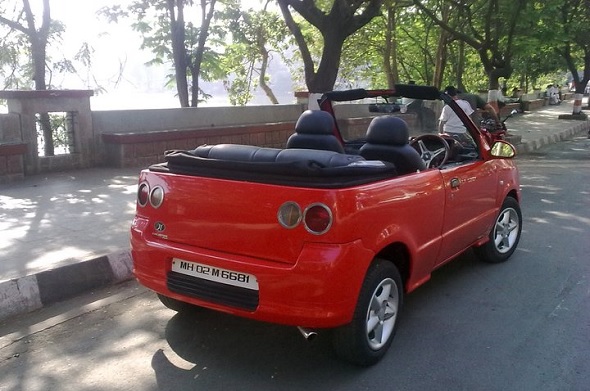 Now that's called a practical usage convertible car.  The Car has 2 doors but it's a 4 seater vehicle. Digamabar Yadav did a great job.
Modifications: The front headlights were replaced by those of Opel corsa (cutie look). The tail side area is completely customized. A simple tarpuline roof has been put on use to protect from rain.
Advertisement: [wp_ad_camp_2]    
---
5. Maruti 800 tuned into a SUV.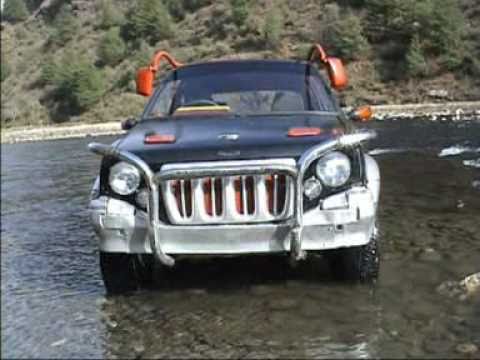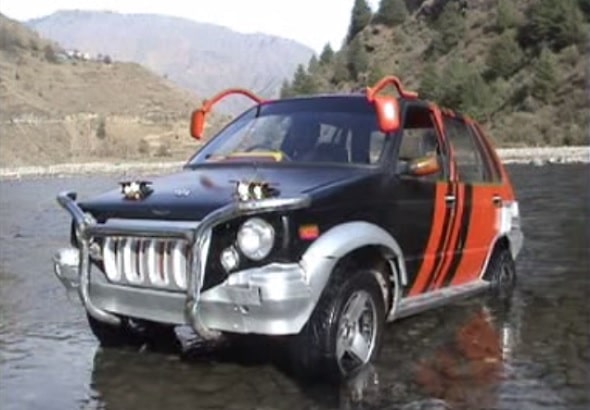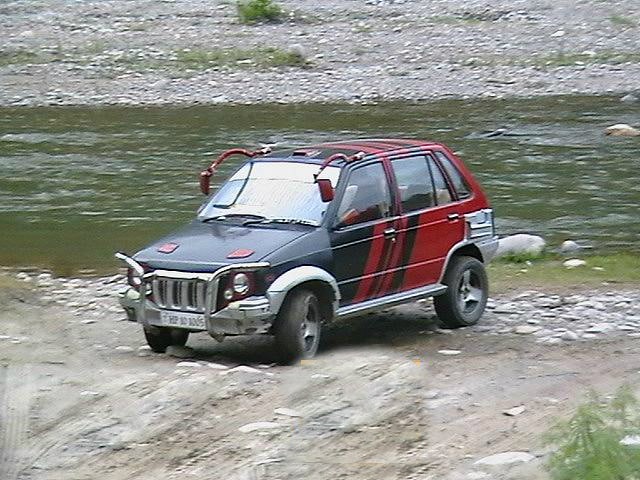 This surely looks a determined effort from the designer to transform Small Maruti 800 into a giant SUV.  While the designer tried to achieve the SUV look but at some extent.
Modifications: The Rear suspension has been raised to give it SUV like height. Front grill taken from Mahindra Scorpio and bull guard give it masculine look from front. The upper mounted mirrors are tasteless. The best parts are the pop up auxiliary lamps from bonnet.
---
6.Scissor doors are not just for Lamborghinis!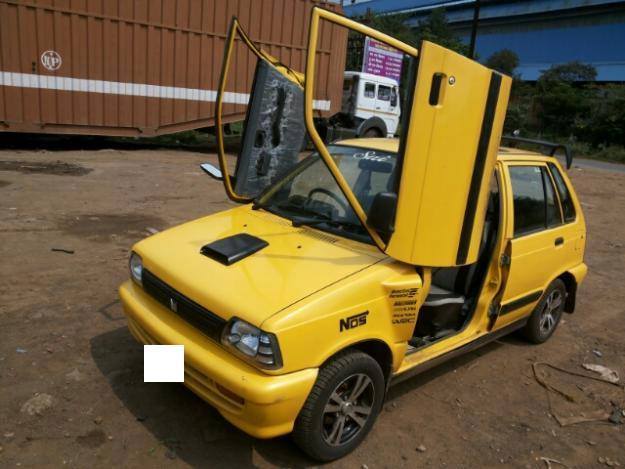 Perhaps this is what the owner of this modified Maruti was trying to say.
Modifications: The Scissor doors are good to have on your car but it seems little bit odd (Sorry folks). Rest other modifications are finely tuned.
---
7. Maruti 800 Convertible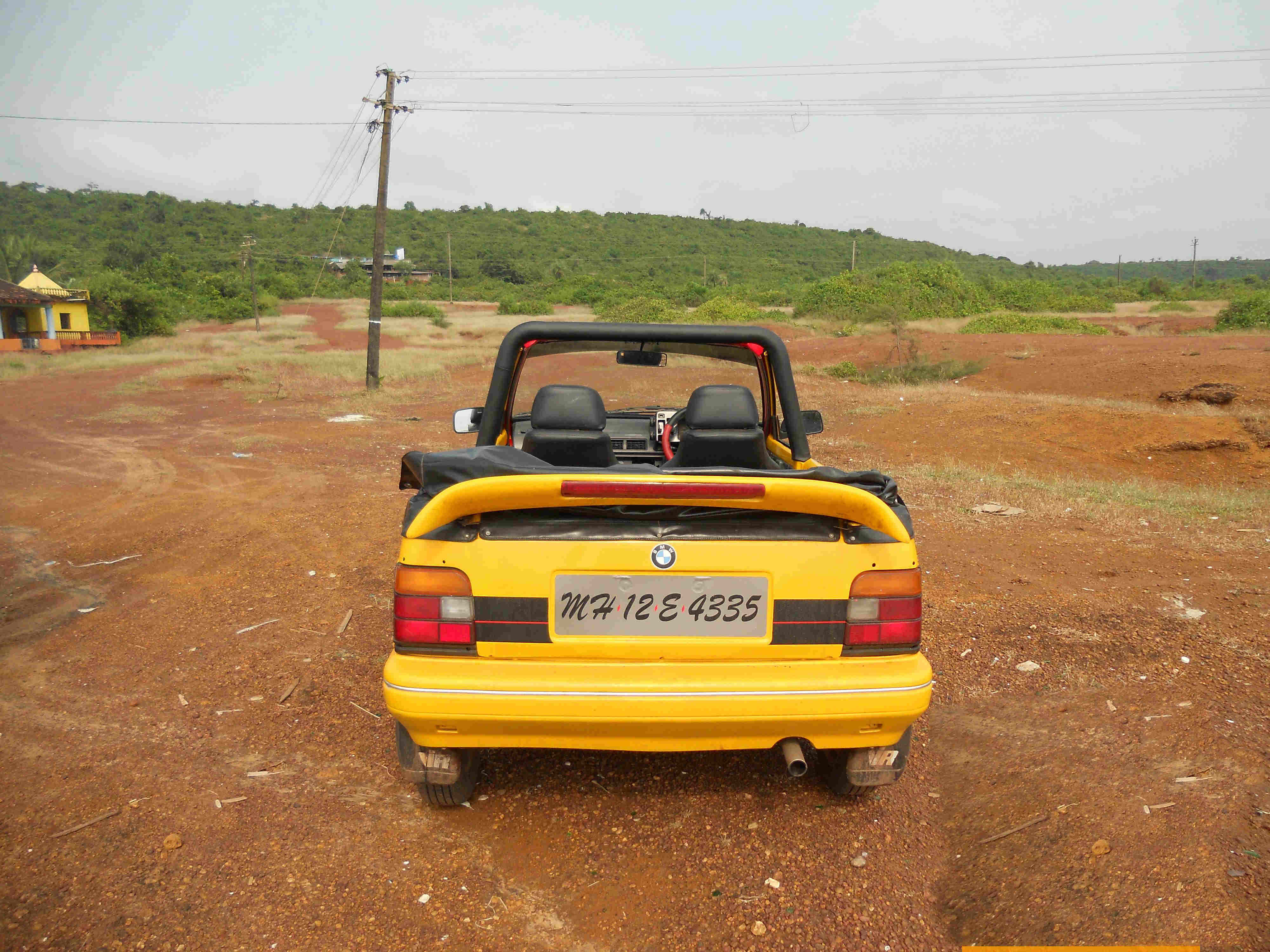 This one is simple yet beautiful modification. Doesn't need any word, except one – The BMW logo doesn't look good on it. 😀
---
8. Racing thrill Maruti 800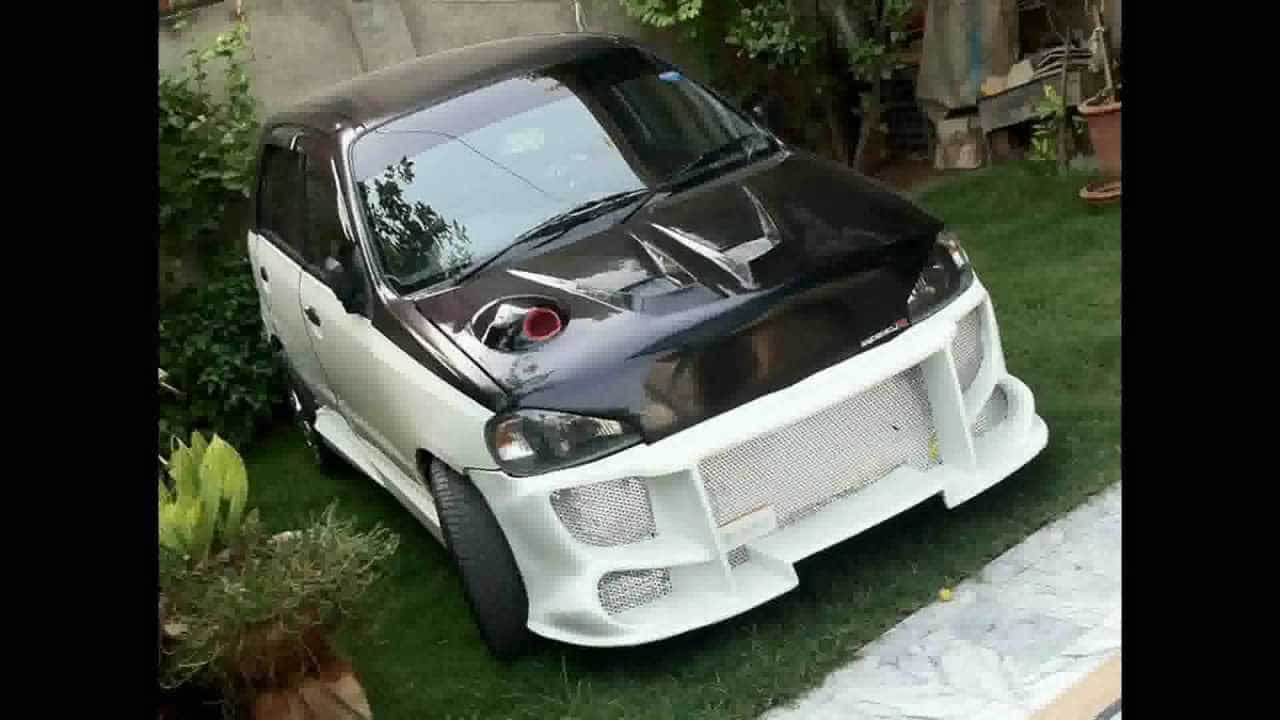 Completely pimped ride, doesn't it? Combination of black and white paint job gives it the appearance of street racing car.
Modifications: customized bumpers with less ground clearance and engine modifications were done to this baby. This is surely made for kissing the race streets.
---
9. Racing Kit designed Maruti 800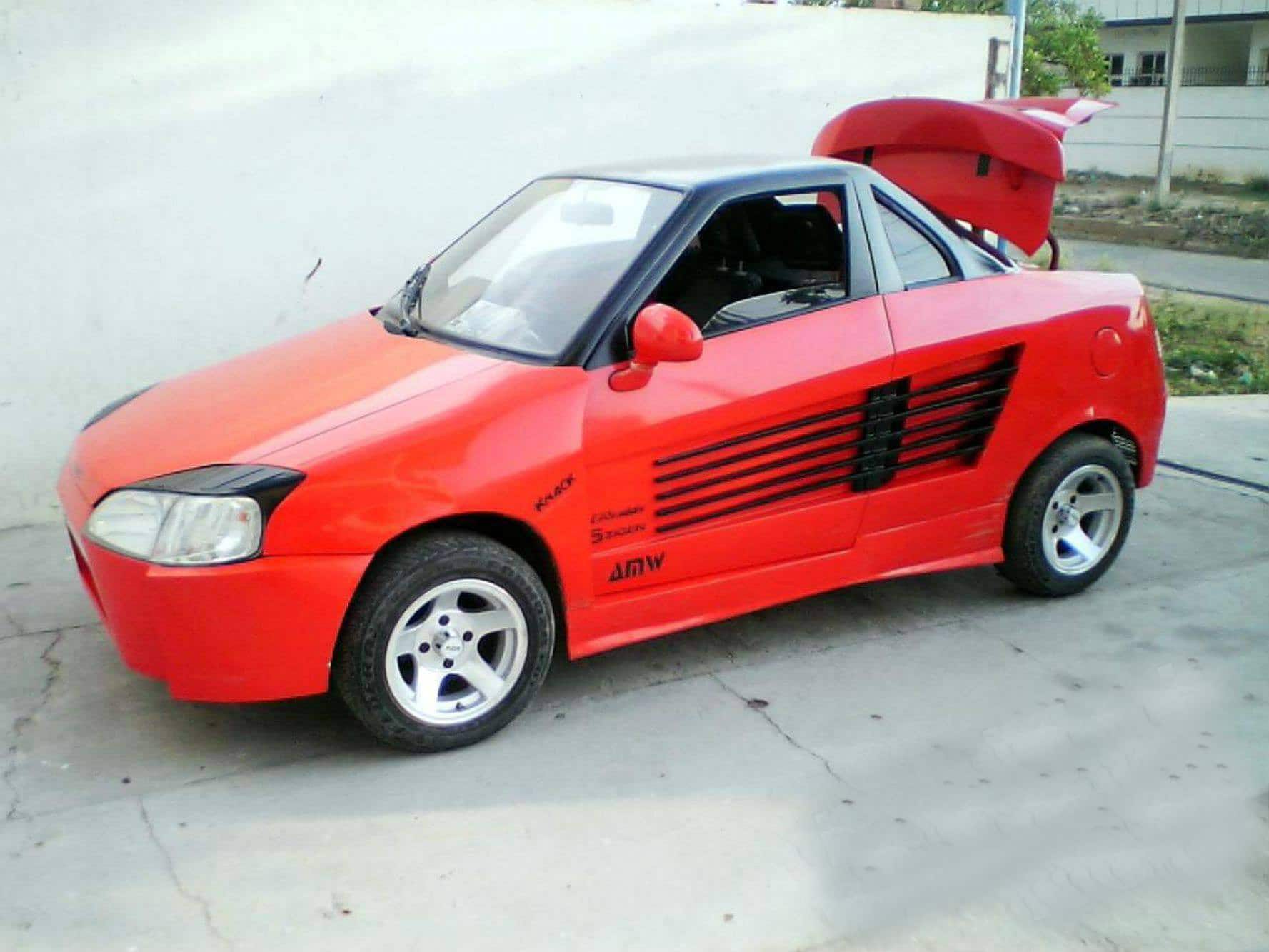 Can you recognize it as a Maruti 800? Absolutely not!!! The owner of this, tried to transform it completely from a small hatchback to a racing car.
Modifications: The whole body has been modified from Racing kit. The angular side window, bonnet doors etc. are derived from Racing kit.
---
10. Maruti 800 E class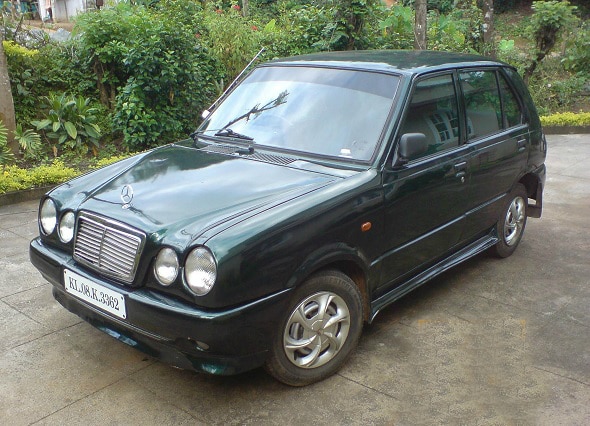 We think the owner of this Maruti was quite a big fan of Mercedes. The Car looks good except it's look of compressed Mercedes Benz
Modifications: Front grill and headlamps have been adapted from Mercedes E class. The bonnet also has been customized for same purpose. From front the car looks like Mercedes but side view clearly reveals it as a modified hatchback.
---
11. Custom built & Modified Maruti 800.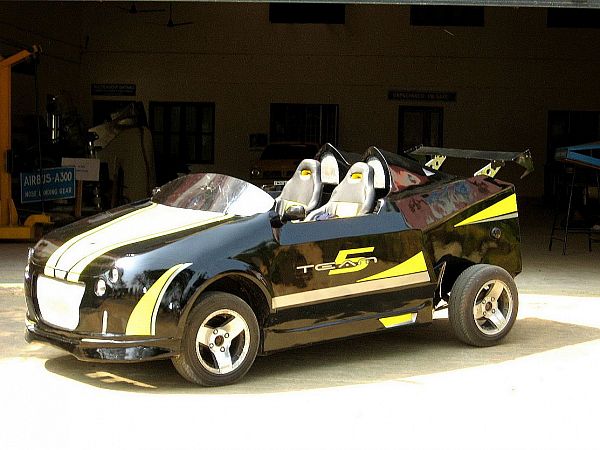 We are sure all of you would have fallen in love with this. This is a race car designed from Maruti 800 model. It's almost impossible to recognize it as a Maruti 800, isn't it?
Modifications: The whole body has been modified. Custom built grill, Alloy wheels, spoiler, racing seats have been added.
---
Share your opinion for this Modified Maruti 800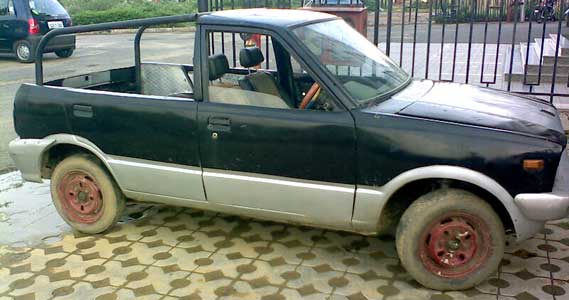 Does this Modified Maruti 800 look good?
Read More:
1. 10 Passenger Vehicles in The United States
2. 9 Passenger Vehicles in The United States
3. 8 Passenger Vehicles in The United States 
4. Most Reliable trucks from 2018
5. Cool Cars with pop-up headlights
Share your opinions in the comment box.