2022 Audi Q7 55 Premium (14 Reasons to Buy)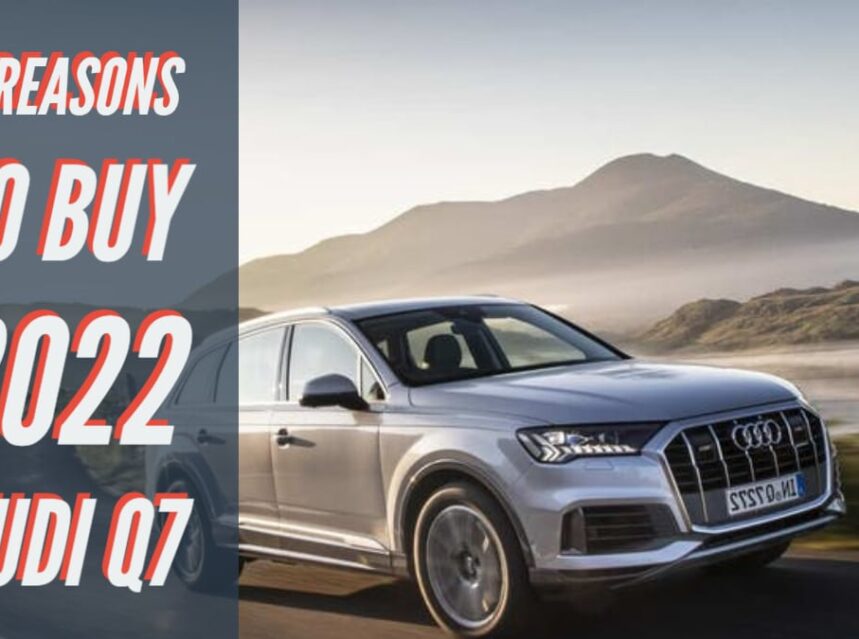 The US car market has witnessed rapid surge in SUV preference and it seems its going to stay longer in future as well. By keeping this interest in mind, consumers are now looking for best and safest SUVs for themselves. Among all popular ones, Audi Q7 has remained one of the all-time favorite and safest SUVs for an average American.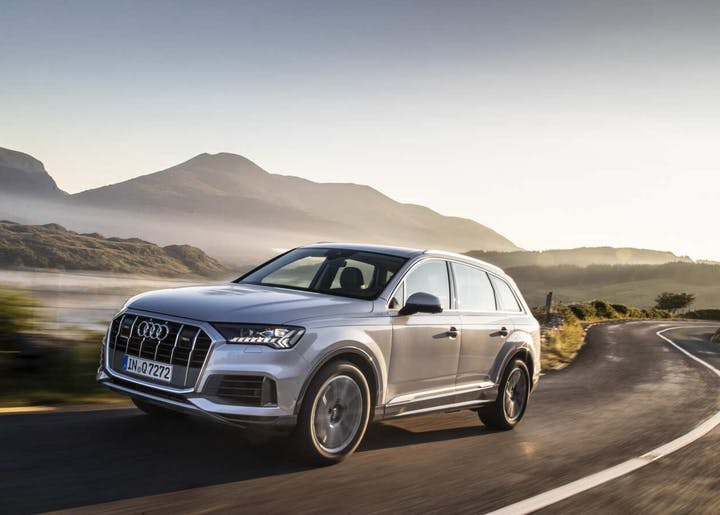 Below are 5 Important reasons why 2022 Audi Q7 55 Premium should be a favorite SUV of the choice:
1. Spacious 7 Seater SUV – Audi Q7 : It's no doubt The Q7 has been the largest SUV from Audi and thus its been go to favorite vehicle for occupying larger no. of passengers.
---
2. Multi Variant Wheels options: The 2022 Q7 is now available with wide range of wheel choices such as Audi Sport 22" wheel designs. It may seem a minor feature for many enthusiasts but its an important highlight considering Q7's lineage with rich features.
---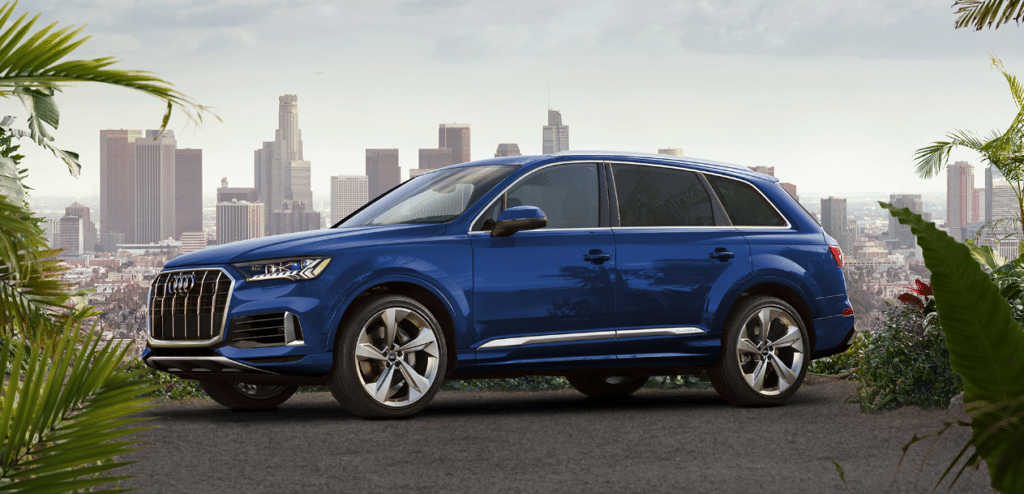 3. Audi Laser Light and Dynamic Turn Signals: The 2022 Audi Q7 55 Premium boasts it's signature laser light feature comprising of HD Matrix – Design LED Headlights and Laser Projection technology. Furthermore, the tail area is also beautified with dynamic turn signals and animated LED signals for showing locked – unlocked status.
---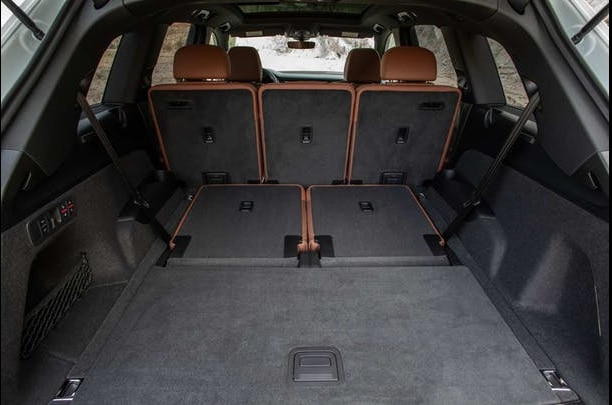 4. Hands Free Rear Cargo Access: The Auto Tail gate provides easy and intuitive hands free access to cargo area for hassle free loading of your luggage and essentials.
---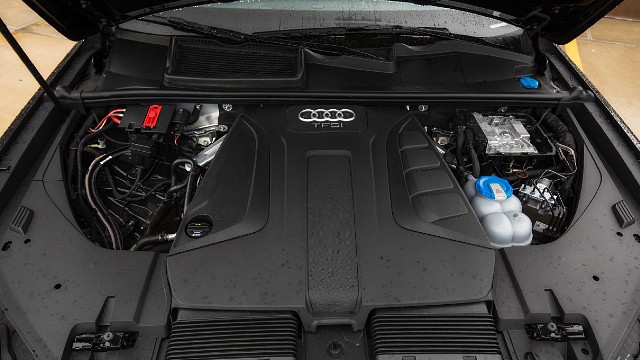 5. Great powertrain: The 2022 Audi Q7 55 Premium comes in strong powertrain with 3.0 L55 TFSI engine with turbocharged strength.
---
How is Air Suspension of 2022 Audi Q7 55 Premium
Adaptive Air Suspension: The new 2022 Audi Q7 55 comes with integrated air suspension which helps in confident and safe driving experience in all types of terrains.
Does 2022 Audi Q7 55 Premium have AWD?
State of the Art AWD: The all wheel drive maneuverability provides confident feeling with optimized acceleration and control while cornering tight turns on the road. This is one of the excellent safety features available in 2022 Audi Q7 55 Premium.
How's the 2022 Audi Q7 Entertainment Speakers setup?
Rich Sound Experience: The Audi Q7 boasts 17 speakers strategically placed with 730 watt Band & Olusfen Premium sound system. This will make you feel like immersed in rich sound experience.
What is Lane Assistance of 2022 Audi Q7 55?
Active lane assistance: The 2022 Audi Q7 55 Premium has active lane assistance and emergency lane assistance for safe lane driving. This not only ensures your vehicle to stay in lane but constantly monitors your vehicle's alignment within the lane markings and provides you alerts and emergency braking if the steering wheel is unattended.
---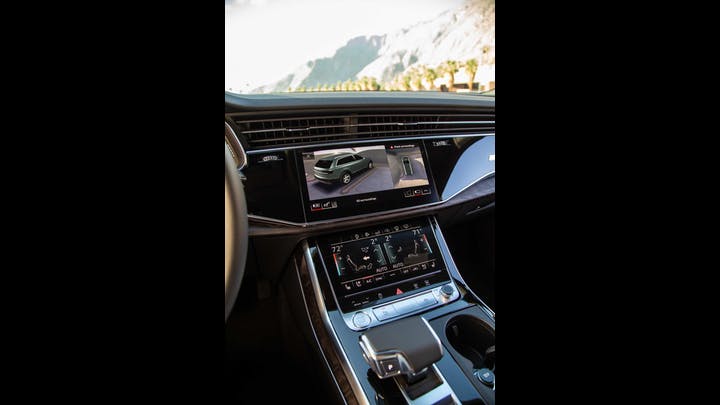 8. Audi MMI touch response: The new 2022 Audi Q7 has transformed itself with intuitive technology of 10.1″ and 8.6″ touchscreen with Haptic features. The 10.1″ touchscreen serves as main screen whereas the 8.6″ digital touchscreen functions for infotainment and climate control.
---
10. Audi virtual cockpit: The Virtual Cockpit plus comes with 12.1 inch smart screen with 3 display modes such as Google Earth, 3D map and the navigational mode.
---
12. Adaptive Cruise Assist: Gone are the days when driving in heavy traffic jam was a cumbersome tiring experience. With Adaptive Cruise Assist, your SUV driving will be comfortable driving without forced use of acceleration, braking etc.
---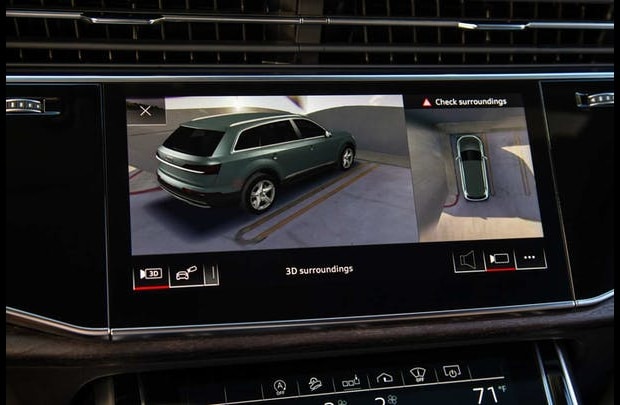 13. Audi Q7 55 Premium has 360 view cameras: The 360 viewing angle ensures that you don't witness any obstructed path or encounter any obstacles. You can get multiple camera view angles for complete clarity in all directions.
---
14. Top Notch Performance: The Audi Q7 55 Premium has impeccable performance under the hood. It has 3.0L Turbocharged engine capable enough to produce 335 horsepower with 369 lb-ft torque and it has towing capacity of 7,700 lbs. That's a serious performance benchmark which anybody will appreciate.
---
The Audi Q7 55 Premium is available in 55 Premium quattro® Tiptronic® with automatic transmission, 55 Premium Plus and 55 Prestige. You can check more details about them from Audi USA Website.
You May Also Like: 10 Questions to Ask before buying 2022 Audi Q7 45 Premium
10 Greatest Driving and racing Games
Important to Read: 10 Passenger Vehicles (with 2022 Price updates & features)