10 Passenger Van Rental Checklist: Our Tips for a Smooth Start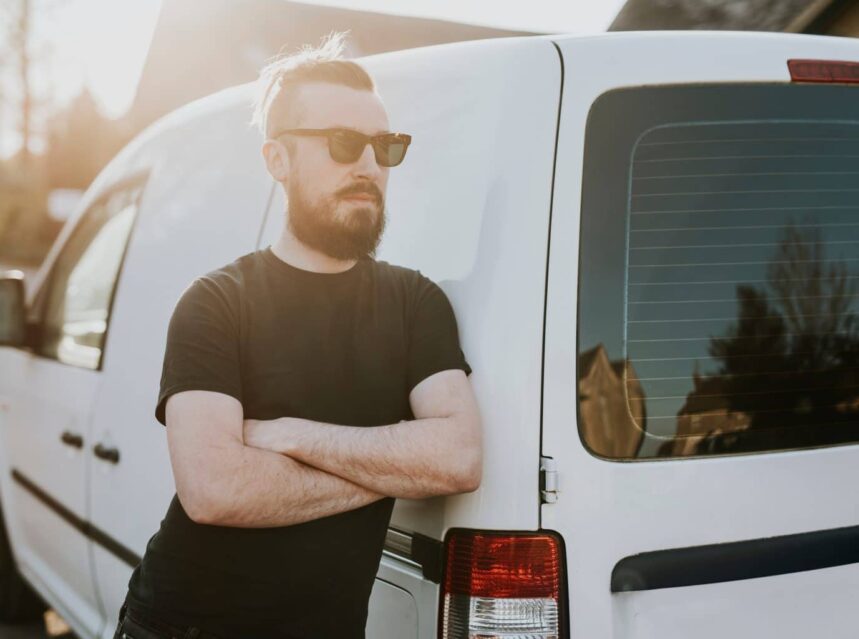 For some people, a van rental is the perfect solution for their transportation needs. It provides an economical and flexible alternative to buying or leasing a car. Passenger Van rentals are also a good option if you're moving to a new area and need a way to transport your belongings from home to your new location.
What are the different types of vans for rental?
When renting a van, it's important to know the different types of vans. There are three types of vans – Class C, Class A, and Class B. These vary in size and features. For example, Class B vans hold up to 11 people with two rows of seats and can recline for comfort. Class B vans also have air conditioning vents for each row of seats and sometimes they are called as 10 passenger vehicles. So if somebody asks for 10 passenger van rentals; think of it as Class B Vans. Class C vans are less expensive but don't include as many features as other companies.
---
What is the average cost for a van rental?
The average cost for a van rental is $80-$100 per day. This includes all taxes and fees. There are also additional costs to consider:
The total cost of renting a passenger van is up to $800 per day.
---
Passenger Van Rental Checklist
Before finalizing your rental van, its always important to follow a checklist. Your checklist should include such details as mileage, insurance, options (carpeted floors or cargo mat), bedding, cleaning and of course pricing.
Before selecting a rental van it's vital to know the vehicle specifications. This will help simplify the rental process and ensure you are renting the correct size vehicle for your particular needs. Make sure to look over the safety equipment, seating capacity, and any additional amenity options that might be available to you.
Some of the crucial rental passenger van inspection checklists is as follows:
External Vehicle Check – Such as excessive leaks and loose or hanging parts.
Visible damage – such as broken windows, lights or other significant body damage
Ensure that the horns, lights are working properly.
Internal checks such as Seat belts, door locks, windshield wipers, interior light, lights and indicators are working properly.
10 Passenger Van Rental Checklist
EXTERIOR INSPECTION

Visually inspect around van

Fluid leaks?

Loose parts?

Is the van leaning to one side?

Check for damage

Windshield & windows

Exterior body & light lens

Side mirrors

Wiper blades

Check the tires

Use a gauge & owner's manual/doorsill specs

Tread depth?

Uneven wear, cracks or damage?

Check spare tire

Inspect engine compartment

Oil

Radiator (when engine is cool)

Windshield wiper fluid

Inspect all hoses and cable connections

Are belts or hoses frayed/cracked?

Check all exterior lights

Headlights

Tail lights

Brake lights

Reverse lights

Turn signals

Emergency Flashers

INTERIOR INSPECTION

Inspect interior

Is the interior lighting operational?

Are the seats secure and in good condition?

Are seats and floor clean?

Are safety restraints present & operable?

Floor clear of loose items & debris?

Check equipment and safety items

Dashboard indicator lights & gauges

A/C – Heater

Horn

Windshield wipers & washer fluid

Backup alarm (if installed)

Parking brake

Jack & lug wrench

Fire extinguisher

First Aid kit (if installed)

Road service kit (if installed)

Insurance liability card & accident forms

Make driver adjustments

Adjust seat to reach pedals, steering wheel, etc.

Adjust steering wheel height/distance

Adjust mirrors to reduce blind spots

Before operating the van

Put on your safety restraint

Ensure all passengers are buckled up

Secure & lock doors

Loading & Towing

Do NOT strap or load cargo on the roof

Do NOT use rear receiver hitch cargo tables/baskets

Place items under seats to distribute load

Load passengers front to back

Do NOT tow trailers behind a fully loaded van

Facilities Management & EHSRM approve towing

Remember – Always be cautious for maximum safety, never drive in fatigue condition

Observe all traffic rules and regulations

Drive safely & courteously
Checklist from Letsdrivecar.com Use this Checklist before selecting any passenger van for rental 2022 Updated
---
What forms of payment does a van rental company accept?
In today's age the rental companies accept cash, debit card, and credit card as forms of payment.
What is a typical passenger van rental contract?
A car rental contract is a written agreement with many essential elements that define the duration and scope of the agreement. The more traditional forms of a car rental contract are passenger van rentals, while other forms are increasingly common, such as magazine subscription rentals.
A vehicle rental agreement usually contains the following information: the names and contact details of the parties involved, a description of the rented vehicle, its model, make, color and identifying number; the duration of use and scope of use; rental fees and responsibilities of each party; an odometer disclosure statement; fuel details; possible insurance provisions for violations or accidents which may occur during driving and termination clauses.
Here's a Sample of Van rental agreement / Passenger van rental contract for your reference : Download  Passenger Van Rental Agreement
-Once the customer agrees to the contract, they are required to sign it.
-The customer can also agree to extra insurance like collision damage waiver or emergency road service, which is usually a fee per day.
-The renter will also need to provide a security deposit (in certain cases) and show driver's license.
-Once done, they will make any necessary payments before leaving the rental lot with their guest or customers in tow.
---
How do I find reputable rental companies with good reviews online?
If you are looking for reputable rental companies, you can use the Better Business Bureau to find out if any company has a history of complaints. You can also review customer reviews on sites like Yelp or Google Reviews to see what people say about the company.
---
Final Thoughts
So, there you have it. The complete passenger van rental checklist. We hope this helps you get the most out of your vehicle rental experience and make the whole process as smooth as possible.
You May Read:
Best 8 Passenger Vehicles List
8 Passengers Minivan Rental Guide