7 Mazda Miata MX-5 Performance Mods to Improve Engine Output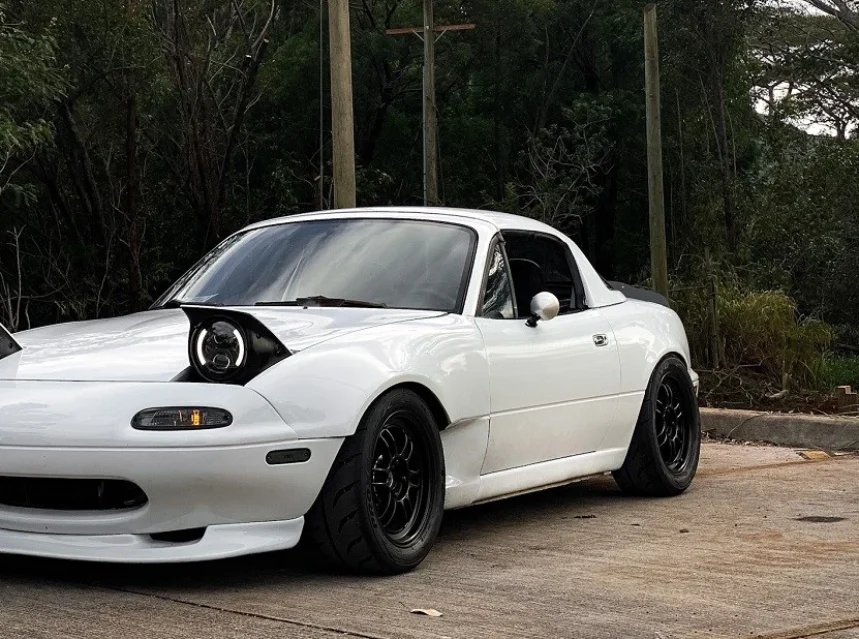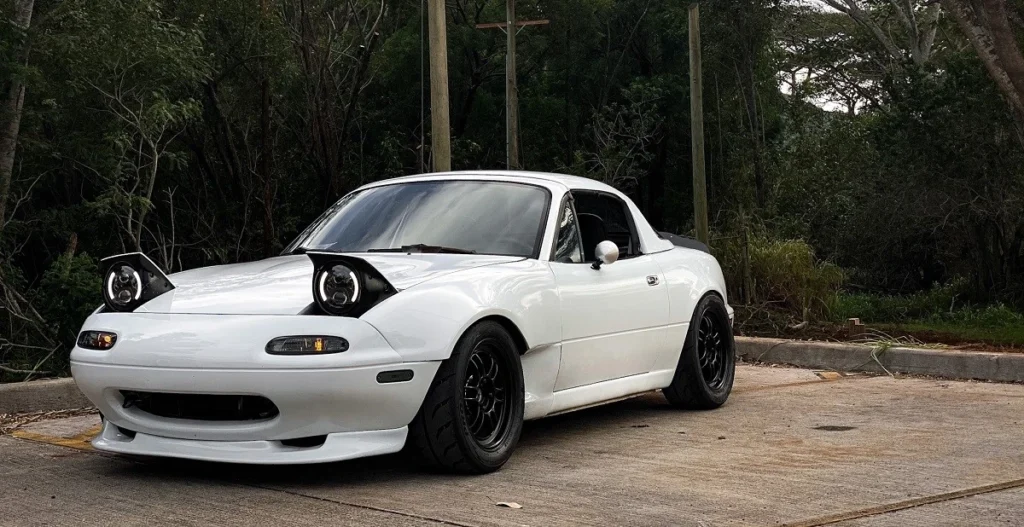 The Mazda MX-5 has been in production for over 30 years (33 to be precise), in four model versions, and quite a few engines. The first NA cars to hit British streets way back in 1989 donned a 1.6-litre twin-cam putting out (a measly by today's standards) 114 bhp and just a smidge over 135Nm of torque. That was respectable back in the day, and the car just shy of a tonne could do 0-60mph in 8.9 seconds all the way to 116mph. But drivers wanted more, and Mazda offered the 1.8-litre version for a few more horses and pulling power to meet customer demand.
Motoring purists today opt for the 1.6, as it's a reliable option for major upgrades. The same engines were carried over in the following NB variant, with the exception of a turbocharged 1.6 litre offered by UK tuning specialists BBR that bumped power to 150 bhp in the 1.6 and took off more than two seconds to 60mph. This was an outright pocket rocket in itself, and BBR turbo kits are available today for all naturally aspirated engines. Mazda MX-5 SP (Special Performance) cars turned up on UK streets at about the same time, with engines ripped right out of the Mazdaspeed3 and gave drivers more of everything. The limited editions though are hard to find today.
Newer NC cars went with a meatier 2 litre churning out 118 kW or 158 bhp and 6.5 seconds from a standstill. Current ND models shed some weight, and have a smaller footprint, with a revised 2 litre, and a smaller and more efficient 1.5. Naturally, there's more fun with the bigger engine.
Being the best-selling two-seater roadster in automotive history has its perks. There are hundreds of parts available, new, used or aftermarket, that can boost performance and power levels to where drivers want them. However, the following parts for MX5 engine will make the most noticeable improvement in the performance.
1. Air Intakes and Induction Kits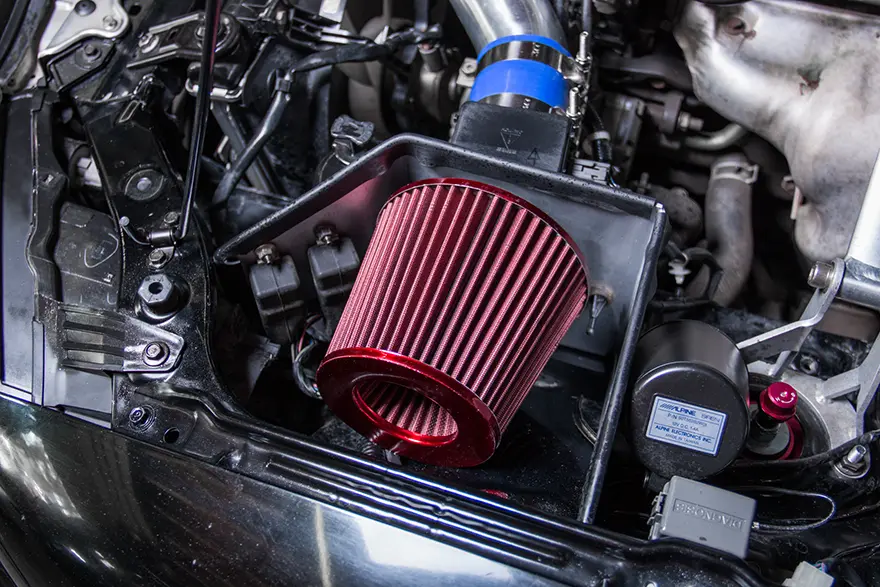 Aside from changing out the wheels, most drivers adore the subtle curves of the first-gen cars and leave the exterior as is. This is the model variant motoring enthusiasts want most, with the 1.6 engine ready to take on a few mods without hesitating. A cold air intake will let the car breathe, and this is the first recommended mod for any future changes to the engine.
Aftermarket versions remove the restrictive air box and narrower inlet tubing to push cleaner and cooler air. The result is a power bump of 5-6 horses and a livelier throttle response. Not spectacular numbers on paper, but you can actually feel the faster acceleration. An added bonus is the raspy exhaust note. Go for intakes or complete induction kits (with all necessary mounting gear) that won't require any other engine bay work and ones that are also emissions-certified if you want to drive your modified Miata on the road.
2. Exhaust Mods
Changes to the exhaust are in line with the work that's been put out by the uprated air intake. Better airflow relieves restrictions within the piping and allows for quicker and more efficient combustion cycles. This also helps with engine and parts longevity.
Often the first parts to get a do-over are the exhaust manifolds, complete with new gaskets. Varying exhaust header designs will improve overall power over stock Miata headers, get spent gases out faster and give some character to the sound. Next to go is the stock catalytic converter, which had the tendency for clogging. Bolt-on converters in the NA are simpler to replace than subsequent models with the converter welded into the mid-pipe.
The best results though are with a complete cat-back exhaust replacement. Tubing is wider, the lighter materials shed some weight and there's a choice of muffler designs to tune the sound. You'll be seeing somewhere in the realm of 10 bhp added at the back wheels.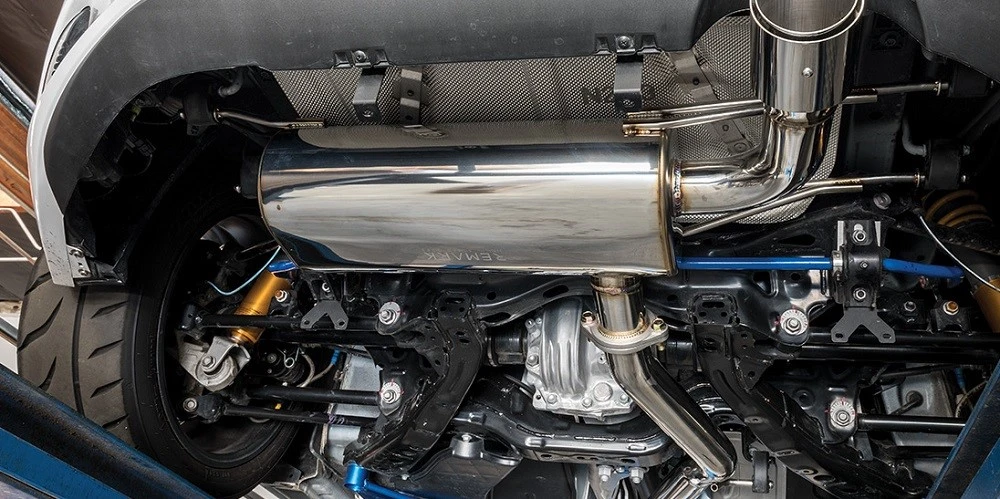 3. Replacement Clutch Kits and Lighter Flywheels
High-mileage Miatas and those that have been driven hard can have worn clutches that make shifting through the gears a pain. With advanced wear, there'll be slipping and weird noises or smells of burning parts. Replacement kits are well worth the asking price and should see you through another 100K miles. This will get the revs up where they used to be.
The 1.6 is no slouch in reaching redlines with the stock flywheel, but going for something lighter will improve revving, as there's less weight to move around. A lighter aluminium flywheel won't add any horses but helps by distributing the available power to the gearing. Getting to higher revs is faster, so acceleration is too.
4. Fuelling and Cam Upgrades
More air in the equation warrants more fuel. Improving fuelling will mean changes to the cam and cam profiles, higher-lift cams and better springs, but also larger injectors, ready to spray more fuel and at higher pressures. High flow injectors fed from uprated fuel pumps will improve combustion, and get the bigger bangs. You can get the parts from well-looked-after used variants from stripped-down Miatas or spend a little more and get them new.
This is a mod that most Miata owners can do with a few basic tools. They'll be more work in the cam mods to get the mid and high-rev range performance the car deserves; something you'll want to be done by a mechanic or Mazda specialist to get the inlet and outlet timing on par with other changes.
5. Engine Skimming and Port Polishing
Cylinder heads that have become distorted (due to overheating) or corroded (from oil impurities) need to be skimmed to get them to the right tolerances (within 10 microns) so as to create a perfect cylinder head and block seal. The purpose of skimming and precision machining is to increase compression ratios, and when done right can add somewhere between 15 to 20 bhp.
The first sign that your MX-5 engine has seen better days is the condition of the head gasket. Cylinder head skimming is a logical continuation of modified cams mentioned above and changes to valves or valve spring pressures. This too is something you'd want to be done by someone in the know and can cost a bit.
Porting and polishing the valves involves smoothing out or reshaping the surfaces of the inlet and exhaust valves to remove restrictions on airflow. This you can do on the cheap and completes the last piece in getting the Miata engines that dose of needed fresh air without the help of a turbo.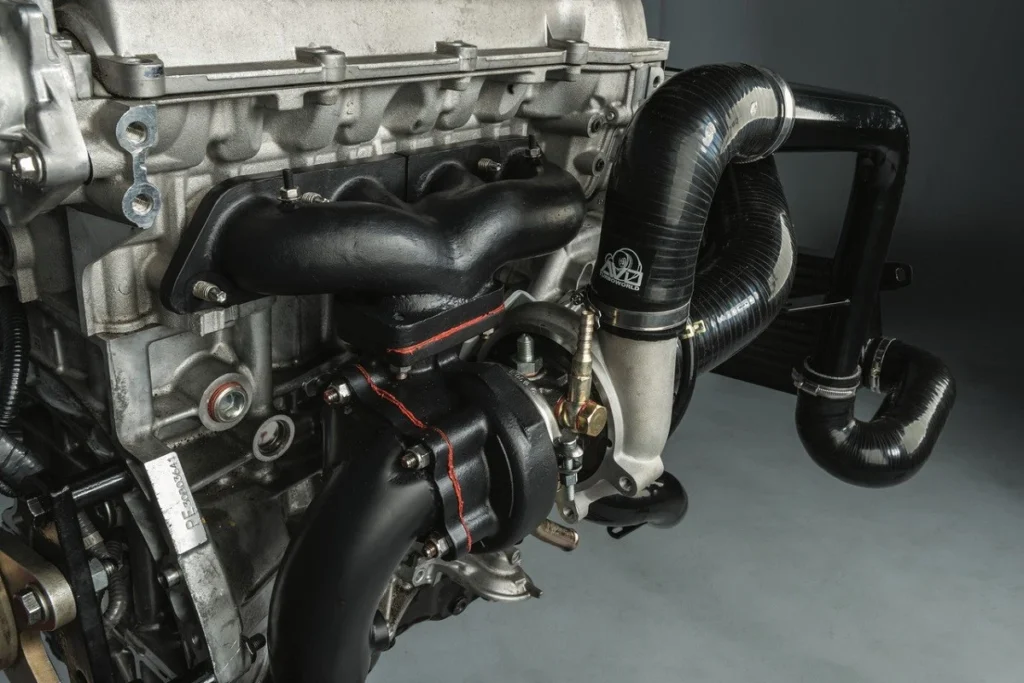 6. Turbos and Forced Induction
Bolting on a turbo will get more push in all MX-5 engine variants. This though isn't a cheap upgrade. Readily packaged BBR kits run in the mid to high thousands, though they're proven and add a heap of power. You'll also need a sound engine to attach it to so that the investment pays off. If you know what you're doing, there are cheaper turbines, compressors, intercoolers, wastegates and blow-off valves either used or new (look for reliable Garrett turbos if you have some extra cash lying about) and save on labour.
Turbos will transform Miata engines, especially the 1.6 NA and the 1.8 or bigger 2 litres in the NC cars, by adding up to third more power and torque over stock numbers. These are the Miata models seeming to get the most love when forced induction is involved.
7. Engine Swaps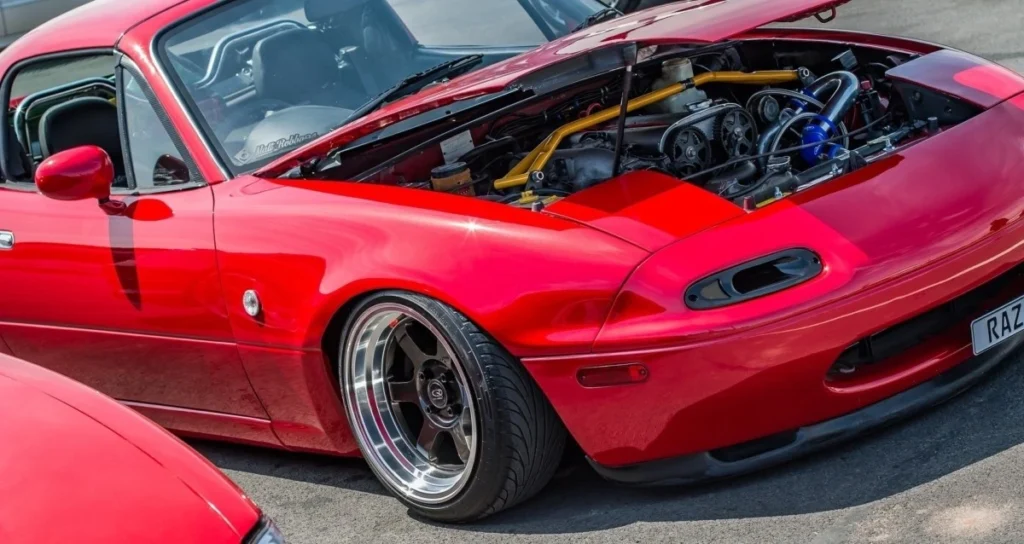 Insane engine swaps have been featured on Miata forums for ages, and this is more so on the NA and NB model versions. The least amount of work is needed when replacing the trusted 1.6 with the bigger 1.8, as the engine sits on the same mounts and even the transmission fits. This will also set you back the least amount of hard-earned dough but pays off with the extra 20 horses on tap.
More complicated engine swaps are fitting in the rotary engine from Mazda's own RX-7, the 2.3 litre turbo from the MPS, or bigger engines like the Ford's Duratec V6 striped off a Jag, or the LS V8 from a big Chevy. All these have made it in the smaller engine bay in the Miata. The logic behind the undertaking is that a smaller car with a huge engine equals bucket loads of fun and extreme top speeds. Engine swaps will be difficult to get right, considering all the extra parts (look for packaged conversion kits), and are time-consuming in the least. If you have money to burn, then this is the ultimate Miata upgrade your car deserves.